Swami Rama, Jack Schwartz, and Uri Geller

Demonstrations of Mind/Brain Over Body and Matter
---
Photo Credits: "Beyond Biofeedback", Elmer and Alyce Green; "Walking With a Himalayan Master", Justin O'Brien, "The Geller Papers", Charles Panati.
---
In 1969 at the invitation of Dr. Elmer Green of the Menninger Foundation, Swami Rama was a consultant in a research project investigating the voluntary control of involuntary states. Later joined by Jack Schwartz, and then a host of other yogic subjects in India, these people participated in experiments that helped to revolutionize scientific thinking about the relationship between body and mind, of precise conscious control of autonomic physical responses and mental functioning, previously thought to be impossible.
Under these scientific conditions, Swami Rama demonstrated the ability to stop his heart from pumping blood for 16.2 seconds and to produce an 11-degree difference in temperature between different parts of the palm of his hand. In one demonstration, using only mental power, he caused a fourteen - inch aluminum knitting needle mounted on a shaft five feet away, to spin.
Below, the foam and plexiglass mask Swami Rama wore over his face to prevent any air current from his mouth or nose from affecting the movement of the PK needles in the telekinetic experiment (He was also completely covered and wrapped further with a cloth over his entire body to prevent any other bodily movement from affecting the needels):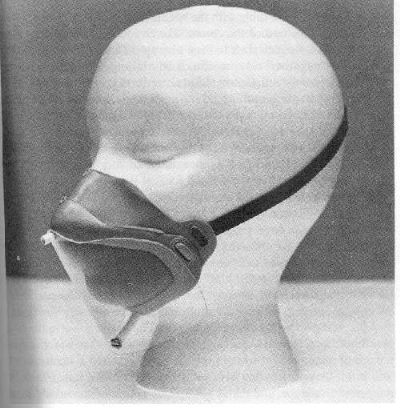 Below, a photograph of the PK device which Rama successfully moved without any physical contact: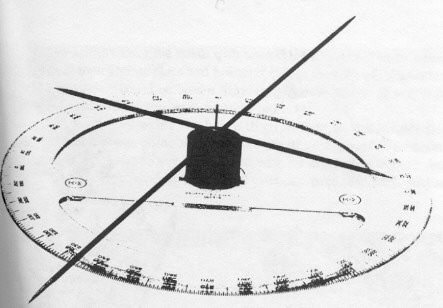 Below, Swami Rama responds to a skeptical challange from a physician, in which Rama claimed that he could cause the energy from a chakra to glow as to be visible to the naked eye. The polaroid photo below is unretouched, and shows light emminating from the heart chakra area.
---
Below, Jack Schwartz painlessly- smiling- thrusts a large darning needle through his biceps repeatedly on request for the lab researchers. He was able to stop and start bleeding at will, control his heart rate (stop his pulse), hold lit cigarettes to his arm with no pain, or permanent skin damage. The cigarrette burns ranged from simple red marks to blisters on different occassions. With 72 hours all trace of burns dissappeared. Although he had been doing these kinds of demonstrations for years, the reserachers remarked that "The skin on Jack's arm is as smooth as a baby's." All of his puncture "wounds" closed immediately, and were completely healed and completely invisible between 24 and 48 hours. He further had a ritual of rubbing the needle around on the dirty floor with his shoe before demonstrating.
---
In 1973 Eldon Byrd, a physicist at the U.S. Naval Surface Weapons Center, Silver Spring Maryland designed a unique test on several occassions for Uri Geller involving a unique metal alloy called nitinol. This material actually "remembers" the shape in which it is manufactured. Byrd thoroughly tested the nitinol wire samples before presenting them to Geller, unannounced. Upon lightly touching the wire, within seconds the wire became permanently deformed. An original straight example of the wire is shown in the top of #1 then after Geller touched it below, with a high magnification of the bend in #2. Other permanently deformed examples are shown in #3 and #4. The only possible way of deforming the wire in the manner demonstrated by Geller would be by heating the wire to at least 900 degrees F. and holding and simultaneously twisting with pliers. Byrd commented on a paper regarding his tests of Geller, "There is absolutely no explantaion as to how Geller bent the wire by gently touching it."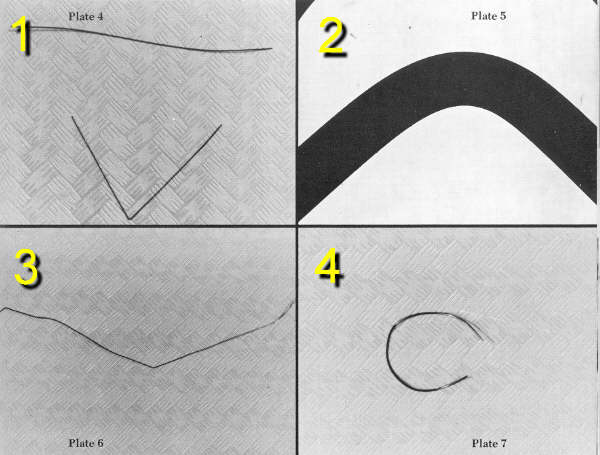 ---
These people all have something in common:
They all say that similar extraordinary abilities are all within the capabilities of every single one of us through simple conscious application of our nature given brain/mind abilties.
Back to The Library From Another Dimension
Back to The Amazing Brain Music Adventure

The BRAIN BOOK and MUSIC STORE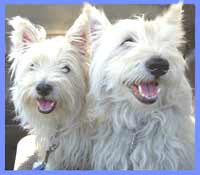 Chloe and Erfie

The AMAZING BRAIN ADVENTURE's MOST POPULAR PAGES:
BRAIN ADVENTURE!

Your BRAIN in 25 SECONDS (needs Shockwave)

ARTICLES: The LIBRARY FROM ANOTHER DIMENSION

DAILY BRAIN RADAR BLOG

What is "POPPING YOUR FRONTALS" ?

How Much Brain Do We REALLY Use?

IF I ONLY... Audio Song

Fun, yet highly educational...

BRAIN !POP! and BACKWARDS CLICK LESSON

OUR FIRST GLOBAL BRAIN EXPERIMENT DETAILS

NO-FEAR State of Mind

Easy Brain FAQs

Healing Hands

The Chinese Frontal Lobes Supercharge

Mind Motor Experiment

Brain Mandala Collection

Amygdala Reward

Global Lobe Telepathy

VIDEO

NEIL SLADE YOU TUBE TV

AN AMAZING BRAIN ADVENTURE MOVIE

SHOPPING

Books, Downloads, Audio, Music, CDs, DVDs:

The Brain Book and Music Store

SPECIAL LINKS

Painting From Another Dimension with Julia Lu

BRAIN PAINT YOUR CAR and MORE Quick Tips $50 Myth Base/Clear Heart of Painting DIY

Make Your Own Kindle Book or Ebook Here! 2

Painting From Another Dimension

BRAIN PRINTER INFO INK and REPAIR

Brain Dogs: THe eRfie and thE ChLoE sHOw

MUSIC, AUDIO and ART

BRAIN RADIO Stream and Podcast

BIG, BRAIN MUSIC STREAMING AUDIO PAGE

Visit the EXPANDED AMYGDALA ART GALLERY

Cosmic Conversations Album

A Starry Night Brain Bonus Album

ONLINE FORUMS

The DAILY BRAIN BLOG:

Newsletter Group

Yahoo Brain Explorers Yahoo Group Thousands of Posts)

BOOKS

The #1 Brain Book

The FRONTAL LOBES SUPERCHARGE

SECRET OF THE DORMANT BRAIN LAB

HAVE FUN! ANTI-RULES for Life, Learning, and Everything Else

COSMIC CONVERSATIONS Brain Essays

The BOOK OF WANDS

The Complete Brain Book Set

TESTIMONIALS

Tickle Your Amygdala- Is it REAL?

See what people say...

More Amazing Stories

EXTRAS

Our very own

ABOUT NEIL SLADE

1970's: The Dormant Brain Research Lab Gate

Feathers

Me On Tree

Teleportation

Our Brain Revolution Flag

4 Million Views: Dimensions

Broz's UFO

VIEWZONE Articles:

Fun With Body Putty

Brain Lab Photo Tour
Your Amazing Brain Adventure is a web site all about Tickling Your Amygdala- i.e. turning on the best part of your brain as easy as clicking on a light switch. This is done as easily as imagining a feather inside of your head stimulating a compass, the amygdala. The amygdala is a set of twin organs, a part of your brain that sits right in between the most advance part of your brain- the frontal lobes and pre-frontal cortex- and the most primitive part of your brain- your "reptile brain" and brain stem. By tickling your amygdala you instantly and directly increase creativity, intelligence, pleasure, and also make possible a spontaneous natural processes known as "paranormal abilities", although such things as telepathy and ESP are really as natural as breathing, or as easy doing simple math in your head. The ability to self stimulate the amygdala by something as simple as thought has been proven in laboratory experiments, such as those conducted at Harvard University research labs, 1999-2009, and can be tracked with modern brain scanning machines such as fMRI and PET... Indeed, thought is faster than light.
Other sites of interest:
EasyPaintYourCar.com is a painting site dedicated to learning how to paint a car yourself, even if you've never painted a car before. You can refinish your car to professional standards at home, better than if you take it to someone else, and enjoy doing it at a fraction of the cost of having it done in an expensive shop. You can repair dents, rust, and use the most durable real automotive paint, and even learn to apply it without any special or expensive gear, in a safe and enjoyable manner. Paint your car in your garage, car port, or even driveway. You can spray, use an HVLP gun, or even use a roller.
Easy Make A Kindle and Your Own Publishing are sites about self-publishing and writing, and how any person can publish materials, print, online, and electronic books. You can drop out of the corporate slave labor rat race and own your own life by writing and distributing your own books on the subject that you know best.
InkJetHelper.com is a web site about escaping from the ridiculous cost of ink jet printer ink refilling- and refilling your printer for pennies instead of $70 a shot. It also has useful tips about maintaining ink jet printers, especially Canon brand printers.
Julia Lu Painting is all about the creative works of Chinese painter Julia Lu, a modern master of oil and water color painting. Julia shares her creative secrets, ideas, as well as her art work.
Off-site links Neil on Lulu Car On Lulu Tribe Blogger Wordpress Cookbook Space PaintWordpress Tripod 2 Google Wands Amazon B&N Kindle Facebook Linked GooglePlus Coast2Coast Viewzone YouTube 2 Blogtalk 1 2 3 4 5 6 7 8 9 1 2 3 4 5 6 7 8 9 1 2 3 4 5 6 7 8 9 1 2 3 4 5 6 7 8 9 a b c d e f a b c e f g h i 8 7 6 5 4 3 1 2 a b c d e f g h i a b c d e f g h i j k l m n o p q r s r u v w x y