PRINTED AND
INSTANT DOWNLOADS
---
NEW BRAIN BOOK!
TICKLE YOUR AMYGDALA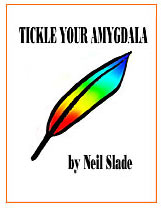 ---
The Whole Universe Brain DVD Special 40 Hours! JUST $49

5

Books 20 Audio Albums + BONUSES

Read About It Here

ANYWHERE IN THE WORLD
---
ALL INSTANT
ONLINE DOWNLOADS
HERE
---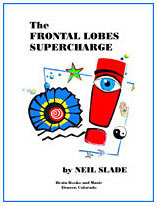 ---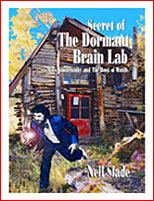 ---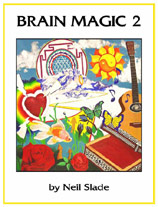 ---
---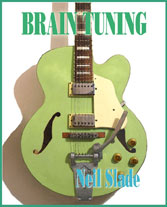 ---
Much more at
The Amazing Brain Book and Music Store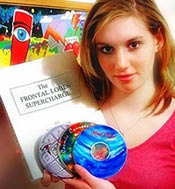 ---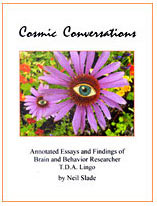 ---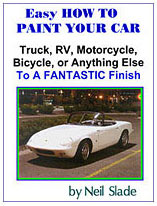 ---
CLICK HERE FOR
---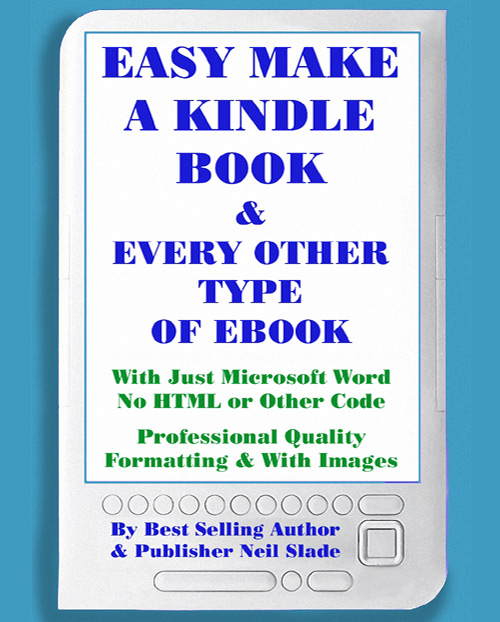 Duo-Book Bonus:
CREATIVITY FROM ANOTHER DIMENSION
with Julia Lu
"This phenomenon is real and it works, no doubt about it."-Art Bell
NOW in PRINT and DIGITAL DOWNLOAD
To THE AMAZING BRAIN ADVENTURE HOME
BRAIN MAGIC 2 is the brand new 2012 edition with twice the Brain Lesson activities and twice the content for a 58 day fun, foolproof, failsafe path to turn on Brain Magic and Tickle Your Amygdala.
(Brain Magic 2 is a companion to or follow up workbook after Tickle Your Amygdala or Frontal Lobes Supercharge)
BRAIN MAGIC 2 is a great series of easy to follow NEW as well as RE-CALIBRATED and IMPROVED time-tested fun and practical daily frontal lobes activities that will WHOOOOSH! your brain into further Advanced Fantastic Frontal Lobes Creativity, Intelligence, Sensitivity, ESP, and Pleasure. You're going to do a Mind Flip over BRAIN MAGIC!
"This book is an absolute real winner!"
E. Naviaux, June 14, Omaha
"This is your best book yet! (And I've got them all..)"- Joel Kreger, June 16
These are simple methods to put you in better charge of the INFINITE POTENTIAL of YOUR brain.
BRAIN MAGIC gives you a two-month long series of ONE-A-DAY STEP BY STEP, mind opening - life changing - perspective shifting activities that will FOREVER alter your way of looking at reality and the world you live in. Each day you check off one Brain Magic Activity until you've completed the course. When you're done, you'll have a whole tool kit of dependable problem solving and mind rejuvenating options that you can use again and again. Your life will be new adventure- daily. Problems solved efficiently and pleasurably. Creativity will flow like a waterfall.

BRAIN MAGIC 2 is two books in one, and comes with an integrated BONUS book: Creativity From Another Dimension with Julia Lu, artist extraordinaire- who shares her secrets of creativity and paranormal sensitivity. The digital book version contains 100 beautiful full color plates, stunning on a color ebook reader or computer reader app- but still an incredible read even in black and white! (and you'll still have access to the color images online too!)
The printed book comes with a special bonus DVD, with video and color images and commentary by the artist and director.
DIGITAL DOWNLOAD VERSION DELIVERED AS A KINDLE or EPUB book for ALL DEVICES, READER, COMPUTER, IPAD, and more. Read on any device with the FREE READER APP for your device or computer.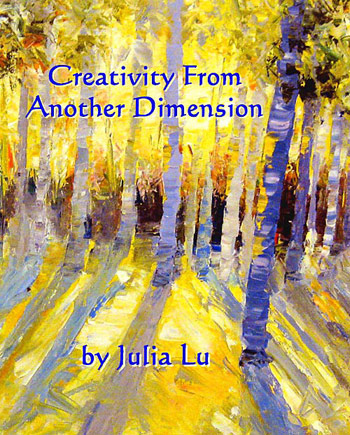 "Mr. Slade, Brain Magic is FANTASTIC. Period. You really know how to write."-
Ed Walters, June 1, Chicago.
"We just got your Brain Books, and are clicking every day! WOW!!!! Right from the start---WOW!! :) !" Alana and Terril Starks, June 20, Grass Valley, CA
Contains a handy Brain Systems Survey and Graph to keep definitive track of the daily progress you make. You'll want to share this book- and get copies for all your friends.
Digital Download and also Softcover, 6 " X 9" 182 pages. Only $22.95, includes free priority shipping.
The digital edition is WEB INTERACTIVE with dozens on online links to open up related web pages, audio, and video as you read! It is best digital book and PERFECT for your iPAD, KINDLE, NOOK, or any reader or computer app.
Book length: 266 Pages 81,000 Words
The physical book comes with a bonus DVD showing all 101 Creativity From Another Dimension images in full color along with an artist-director commentary on all of the paintings. The DVD also contains one hour "Introduction to Brain Magic MP3 audio book". (The bonus video and audio content comes with the digital book as well as a private online access.)
"Why didn't I think of this first!!"
- Albert Einstein
Read - More real testimonials about Neil's books here!
---

ABSOLUTELY SECURE INTERNET and MAILORDERING:


and PAYPAL

BUY DIRECT FROM NEIL AND GET THE FREE BONUS VIDEO AND AUDIO

and Autographed Print Book- unavailable anywhere else!

All cards accepted, Paypal, or Check/MO by Mail
DIGITAL INSTANT DOWLOAD
EBOOK

for all Kindle, Epub, Nook,

& ALL Devices and Computers

COMPLETE Full Un-Abridged

WEB INTERACTIVE

with Bonus Audio and Video

All ONLINE Download $9.95 Online Free Delivery

Autographed ! PRINTED BOOK Plus "Intro To Brain Magic"

Bonus DVD & Audio

USA $22.95 Free Shipping

Please compare to EBOOK

Autographed ! PRINTED BOOK Plus "Intro To Brain Magic"

Bonus DVD & Audio

CANADA

$26.95 Includes Priority Air-Mail

Shipping

INTERNATIONAL

$32.60 Includes

Priority Air-Mail

Shipping
To order by phone 24 hours Automatic System
Toll free: 1-888-331-7589

The BRAIN BOOK and MUSIC STORE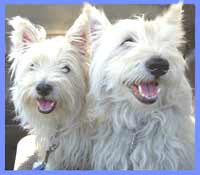 Chloe and Erfie

The AMAZING BRAIN ADVENTURE's MOST POPULAR PAGES:
BRAIN ADVENTURE!

Your BRAIN in 25 SECONDS (needs Shockwave)

ARTICLES: The LIBRARY FROM ANOTHER DIMENSION

DAILY BRAIN RADAR BLOG

What is "POPPING YOUR FRONTALS" ?

How Much Brain Do We REALLY Use?

IF I ONLY... Audio Song

Fun, yet highly educational...

BRAIN !POP! and BACKWARDS CLICK LESSON

OUR FIRST GLOBAL BRAIN EXPERIMENT DETAILS

NO-FEAR State of Mind

Easy Brain FAQs

Healing Hands

The Chinese Frontal Lobes Supercharge

Mind Motor Experiment

Brain Mandala Collection

Amygdala Reward

Global Lobe Telepathy

VIDEO

NEIL SLADE YOU TUBE TV

AN AMAZING BRAIN ADVENTURE MOVIE

SHOPPING

Books, Downloads, Audio, Music, CDs, DVDs:

The Brain Book and Music Store

SPECIAL LINKS

Painting From Another Dimension with Julia Lu

BRAIN PAINT YOUR CAR and MORE Quick Tips $50 Myth Base/Clear Heart of Painting DIY

Make Your Own Kindle Book or Ebook Here! 2

Painting From Another Dimension

BRAIN PRINTER INFO INK and REPAIR

Brain Dogs: THe eRfie and thE ChLoE sHOw

MUSIC, AUDIO and ART

BRAIN RADIO Stream and Podcast

BIG, BRAIN MUSIC STREAMING AUDIO PAGE

Visit the EXPANDED AMYGDALA ART GALLERY

Cosmic Conversations Album

A Starry Night Brain Bonus Album

ONLINE FORUMS

The DAILY BRAIN BLOG:

Newsletter Group

Yahoo Brain Explorers Yahoo Group Thousands of Posts)

BOOKS

The #1 Brain Book

The FRONTAL LOBES SUPERCHARGE

SECRET OF THE DORMANT BRAIN LAB

HAVE FUN! ANTI-RULES for Life, Learning, and Everything Else

COSMIC CONVERSATIONS Brain Essays

The BOOK OF WANDS

The Complete Brain Book Set

TESTIMONIALS

Tickle Your Amygdala- Is it REAL?

See what people say...

More Amazing Stories

EXTRAS

Our very own

ABOUT NEIL SLADE

1970's: The Dormant Brain Research Lab Gate

Feathers

Me On Tree

Teleportation

Our Brain Revolution Flag

4 Million Views: Dimensions

Broz's UFO

VIEWZONE Articles:

Fun With Body Putty

Brain Lab Photo Tour
Your Amazing Brain Adventure is a web site all about Tickling Your Amygdala- i.e. turning on the best part of your brain as easy as clicking on a light switch. This is done as easily as imagining a feather inside of your head stimulating a compass, the amygdala. The amygdala is a set of twin organs, a part of your brain that sits right in between the most advance part of your brain- the frontal lobes and pre-frontal cortex- and the most primitive part of your brain- your "reptile brain" and brain stem. By tickling your amygdala you instantly and directly increase creativity, intelligence, pleasure, and also make possible a spontaneous natural processes known as "paranormal abilities", although such things as telepathy and ESP are really as natural as breathing, or as easy doing simple math in your head. The ability to self stimulate the amygdala by something as simple as thought has been proven in laboratory experiments, such as those conducted at Harvard University research labs, 1999-2009, and can be tracked with modern brain scanning machines such as fMRI and PET... Indeed, thought is faster than light.
Other sites of interest:
EasyPaintYourCar.com is a painting site dedicated to learning how to paint a car yourself, even if you've never painted a car before. You can refinish your car to professional standards at home, better than if you take it to someone else, and enjoy doing it at a fraction of the cost of having it done in an expensive shop. You can repair dents, rust, and use the most durable real automotive paint, and even learn to apply it without any special or expensive gear, in a safe and enjoyable manner. Paint your car in your garage, car port, or even driveway. You can spray, use an HVLP gun, or even use a roller.
Easy Make A Kindle and Your Own Publishing are sites about self-publishing and writing, and how any person can publish materials, print, online, and electronic books. You can drop out of the corporate slave labor rat race and own your own life by writing and distributing your own books on the subject that you know best.
InkJetHelper.com is a web site about escaping from the ridiculous cost of ink jet printer ink refilling- and refilling your printer for pennies instead of $70 a shot. It also has useful tips about maintaining ink jet printers, especially Canon brand printers.
Julia Lu Painting is all about the creative works of Chinese painter Julia Lu, a modern master of oil and water color painting. Julia shares her creative secrets, ideas, as well as her art work.
Off-site links Neil on Lulu Car On Lulu Tribe Blogger Wordpress Cookbook Space PaintWordpress Tripod 2 Google Wands Amazon B&N Kindle Facebook Linked GooglePlus Coast2Coast Viewzone YouTube 2 Blogtalk 1 2 3 4 5 6 7 8 9 1 2 3 4 5 6 7 8 9 1 2 3 4 5 6 7 8 9 1 2 3 4 5 6 7 8 9 a b c d e f a b c e f g h i 8 7 6 5 4 3 1 2 a b c d e f g h i a b c d e f g h i j k l m n o p q r s r u v w x y