PRINTED AND
INSTANT DOWNLOADS
---
NEW BRAIN BOOK!
TICKLE YOUR AMYGDALA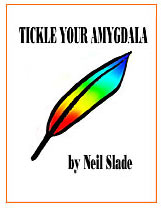 ---
The Whole Universe Brain DVD Special 40 Hours! JUST $49

5

Books 20 Audio Albums + BONUSES

Read About It Here

ANYWHERE IN THE WORLD
---
ALL INSTANT
ONLINE DOWNLOADS
HERE
---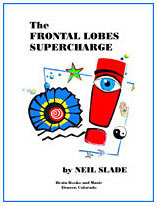 ---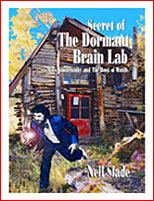 ---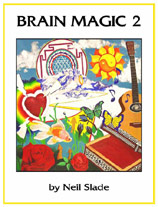 ---
---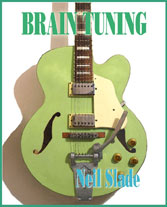 ---
Much more at
The Amazing Brain Book and Music Store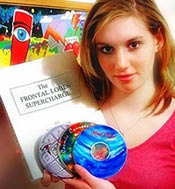 ---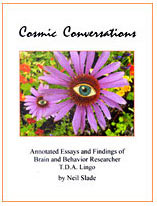 ---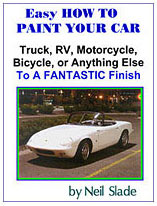 ---
CLICK HERE FOR
---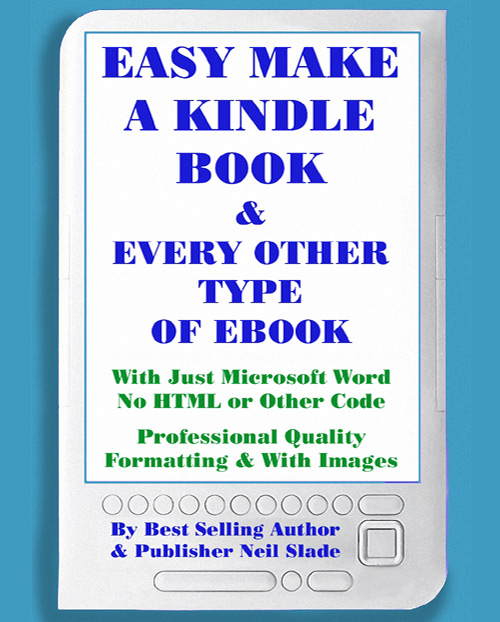 THE FRONTAL LOBES SUPERCHARGE (Preview link)
The book has remained in print without interruption for 22 years,
In March of 2015 it is now being released in its 7th updated edition.
Take the above link for a sample and more details.
ALL DETAILS BELOW
REVIEWS:
"The premise of this outstanding book is that we can all learn to intentionally (and easily) influence our brains to reach and maintain a virtually continual state of higher processing capabilities, and with that, a much higher state of true joy, happiness, and all the other most advanced attributes of mind and emotion which the human being is already engineered to experience. And it all has to do with being aware of and working (playing) with two parts of our brains... the Amygdala and the Frontal Lobes.

After years of learning and experimenting with several techniques first taught to him by his mentor at a far removed mountain retreat, Mr.Slade has compiled and recorded for us the most remarkable, easy and fun-to-do exercises I have ever come across in the field of self-help/self-advancement. Not only that, but my favorite one about "tickling your Amygdala" produced positive and obvious results for me immediately, on the first try!

I had first purchased his other book entitled, "Tickle Your Amygdala", but found "The Frontal Lobes Supercharge" (this book) to be a much better place to start learning the procedures. I will go back and finish "TYA" later.

So far, it has only been a couple of days with this book, but I can promise you that the positive results of clearer thinking, upbeat emotions, and a sense of clear reality (not some way-out fantasy frame of mind) are all to be had by diving into this very enjoyable and important book. If you are looking for the next step in human advancement, the one step that will bring all your other self-advancement practice and skills together, get this book. Yes, it's simply the finest book on human development and quite possibly the best book I've ever read. See for yourself, buy the book. Your brain will thank you!"
"This is a good subject matter that all people should think about application to their lives. Read it, think about it."
All cards accepted, Paypal, or Check/MO by Mail (No foreign money orders or checks, please)
Use the Paypal portal to process
all payments, no Paypal account needed
COMPLETE EBOOK Full Un-Abridged

WEB INTERACTIVE

DIGITAL INSTANT DOWNLOAD
EBOOK

Read on ANY Computer

or Portable Device

Kindle, Nook, Epub,

iPad, and ALL Others

All ONLINE Download $9.95 Online Free Delivery

All Cards and Paypal

Autographed ! PRINTED BOOK Plus "Intro To Brain Magic"

Bonus 1 hour CD

REGULAR PRICE:

$19.95 Book

$9.95 CD

SPECIAL LIMITED OFFER

BOOK AND CD COMBO

USA ONLY 17.95 (Plus Shipping)

All Cards and Paypal

INTERNATIONAL

COMPLETE EBOOK Full Un-Abridged

WEB INTERACTIVE

DIGITAL INSTANT DOWNLOAD
EBOOK

Read on ANY Computer

or Portable Device

Kindle, Nook, Epub,

iPad, and ALL Others

All ONLINE Download $9.95 Online Free Delivery

All Cards and Paypal
NEW!:
INSTANT DOWNLOAD COMPLETE UN-ABRIDGED AUDIO BOOK
MP3 Audio Files playable on ALL Computers and Portable Devices
READ BY NEIL SLADE
Just $9.95
5 Hours listening plus 20 minute Bonus Brain Lab Interview
* * *
COMPLETE UN-ABRIDGED AUDIO BOOK ON 5 CDS READ BY NEIL SLADE
Just $19.95
5 Hours on 5 CDs plus 1 Hour Bonus CD
To order by phone 24 hours Automatic System
Toll free: 1-888-331-7589
All content throughout site, (c) and (p) Neil Slade 2001-2011 All Rights Reserved.
"Tickle Your Amygdala", "Click Your Amygdala", "Frontal Lobes Supercharge", "Brain Magic", and "Brain Radar"
are Trademarks of Neil Slade Brain Books, Music, and Film

This book is now available as an Web Interactive Adobe PDF Online Downloadable Book, with a very very cool perfect web site interface with The AMAZING Brain Adventure. This feature automatically directs you to and opens important and relevant web pages, audio files, music, pictures, and web video perfectly matched to the book's text, activities, and story. Available with both PRINTED and ONLINE Brain Book and Music Sets.
THE FRONTAL LOBES SUPERCHARGE.
The Frontal Lobes Supercharge is a fun, illustrated, super-handbook with complete directions how to self-stimulate those previously "secret" switches and areas of the brain- and easily turn on incredible pleasure, genius creativity, super intelligence, and tap into pre-existing circuits for extra-sensory and paranormal abilities. This book was reviewed and highly recommended in Bloomsbury Review, national book review magazine. (Take the preceding link to read the first chapter.)

Testimonials
---
This SPECIAL ONLINE EBOOK VERSION is unique in that it offers exclusive WEB INTERACTIVE features that link to photos, articles, movies, and music.
CONTENTS:
1) Contains COMPLETE UNABRIDGED FLSupercharge Book PDF (printable) with Interactive LINKS to music, video, pictures, web, audio content
2) 30 Minute T.D. Lingo Radio Interview Audio mp3
3) 11 Exclusive High-Resolution Brain Lab (and Neil Slade Photos)
Anywhere ONLINE Download $9.95 Online Free Delivery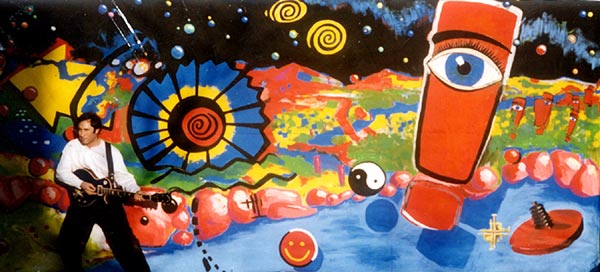 For the

Printed Book Version
THE FRONTAL LOBES SUPERCHARGE BOOK :

A MUST HAVE Brain book! EASILY explains in detail how you can turn on your own pre-existing brain circuits (they're waiting in there ready for you to click 'em on, folks...) for super intelligence, genius creativity, pleasure, and even start tapping into your ESP. For real. More fun than is usually legal. Highly recommended by Bloomsbury Review acclaimed national book review magazine- and everyone who has read it as well!

I received my Frontal Lobes Supercharge book yesterday and am in 7th heaven!!!!" - Allene Rohrer, June 30

Definitely interesting, and enormously useful. Based on real science and over 35 years of laboratory research, yet easy to understand, very enjoyable, with illustrations and complete instructions. Gives you the brain basics, frontal lobes games and exercises, stories, and more. A great detailed and scientific follow-up to for anyone wanting to know how their brain works, and how to make it work the way YOU WANT IT TO. Softcover, Includes Free Bonus INTRODUCTION to Brain Magic 70 minute Audio CD.
COMPLETE EBOOK Full Un-Abridged

WEB INTERACTIVE

DIGITAL INSTANT DOWNLOAD
EBOOK

Read on ANY Computer

or Portable Device

Kindle, Nook, Epub,

iPad, and ALL Others

All ONLINE Download $9.95 Online Free Delivery

All Cards and Paypal

Autographed ! PRINTED BOOK Plus "Intro To Brain Magic"

Bonus 1 hour CD

REGULAR PRICE:

$19.95 Book

$9.95 CD

SPECIAL LIMITED OFFER

BOOK AND CD COMBO

USA ONLY 17.95 (Plus Shipping)

All Cards and Paypal

INTERNATIONAL

COMPLETE EBOOK Full Un-Abridged

WEB INTERACTIVE

DIGITAL INSTANT DOWNLOAD
EBOOK

Read on ANY Computer

or Portable Device

Kindle, Nook, Epub,

iPad, and ALL Others

All ONLINE Download $9.95 Online Free Delivery

All Cards and Paypal