Neil Slade's
Direct Links To Sub Stores:
EVERYTHING IS ALSO LISTED AND DETAILED BELOW ON THIS PAGE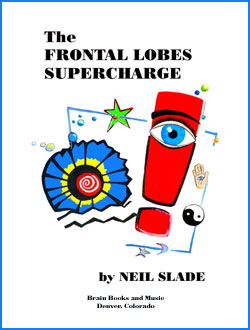 BOOKS
Frontal Lobes Supercharge This is the MAIN BRAIN BOOK, with crucial how-to info , activities, stories and illustrations.

Brain Magic A month long series of step-by-step activities, follow up to FLSupercharge above.

Have Fun- Anti Rules Non-technical "how-to-learn" lessons, with great brain-art illustrations, 30 years of expericence

Cosmic Conversations Advanced brain essays and detailed science.

Self-Transcendence Workbook - A month long series of advanced, step-by-step activities, direct from the Brain Lab
BRAIN MUSIC
AUDIO BRAIN BOOK SETS read by Neil Slade
Frontal Lobes Supercharge CD set 5 CDs, Totally un-abridged and complete, read by the author- VERY cool!

Brain Lab Talks CD set 3 CDs, historical and informative live presentations, groundbreaking brain theory and practice


Bonus Materials Included with the "EXTRA" Sets
An Amazing Brain Adventure DVD Our new 5 hour video/audio content Feature Film
Brain Lab Report Stress Relief Games, advanced report 1
Brain Lab Report Self Peak Experiencing 35 pages
A Starry Night MP3 Brain Music EP Download
Cosmic Conversations MP3 Brain Music Album Download
Mind Music MP3 Brain Music Album Download
ORDERING OPTIONS
Toll Free Secure Automated Ordering by PHONE 24 hours 1-888-331-7589
(Leave any order request, name, address, zip, expiration, and 3 digit security code)
Absolutely Secure and Safe 128 Bit Encrypted ONLINE ORDERING BELOW
AMEX, PAYPAL, and Check/M-O by Mail
ON-LINE Just click on the green shopping cart if you are ready to, or even just considering buying an item. DON'T WORRY- You can change your mind, nothing is ordered or final until you click "Complete my order" on the shopping cart page. Easy, huh? On-line ordering is actually the most secure as well as the fastest method to get your order.
SECURE ORDERING BY PHONE 24 hours a day, call 1-888-331-7589. NOTE: This number is FOR PLACING ORDERS ONLY- there's no additional info available on the phone- it's all right here on this WEB ORDER PAGE. You may order ANY item you see on this web page via phone- JUST PRESS YOUR ZERO "0" KEY, and say what you want from this page.
SIMPLE ORDERING THROUGH THE MAIL To get any item you like, send a check or money order payable to "Neil Slade" in the amount of that item or items. Mail your order to Neil Slade PO Box 6799 Denver,CO 80206
NOTE: The "Shopping Carts" will work for ALL TYPES of orders, INCLUDING mail and non-credit card, and will also simply print out for you a convenient mail-in list without you buying or ordering anything now. Try it, it's cool! -Neil
This is a small and personal independent publishing company- Please allow extra delivery time after our Coast to Coast radio appearances- I do get absolutely swamped with requests after this show. Thanks very much - Neil
---
EVERY FRONTAL LOBES SUPERCHARGE Book
NOW INCLUDES a Bonus 70 minute Brain Lab History and Interview CD
---
PAYPAL Customers CANADA AND INTERNATIONAL PLEASE NOTE: You will make an additional Paypal payment to payment@neilslade.com to cover international postage, since this is not calculated on the shopping cart. You will be contacted by Neil after your order and given the postage amount to pay.
If you find this confusing- don't worry, just order and I'll help you get your stuff!
FOREIGN ORDERS NOW PROCESSED, credit card payment only- additional foreign postage necessary will be added to your payment price only. PLEASE READ AT THE BOTTOM OF THIS PAGE
Exchange or return for defective books, tapes, or CD's only please. Short delays may be experienced in times of high demand after national radio broadcasts. This is a very special hand packaged custom book and music service, and be assured we work as fast as possible getting everyone their personal order.
Digital Brain Music CD's are fantastic right brain non-verbal learning fun energy. Scroll down for descriptions. Music SAMPLES here
Special BOOK/CD SPECIAL! You can get Neil Slade's Cosmic Conversation CD for just $5.95 with ANY other Brain Book or CD order. Select your choice of book(s) or music, then just click the Cosmic Conversations CD button below. This is already included with any Complete Set order.


AN AMAZING BRAIN ADVENTURE DVD is here!
Included FREE with every EXTRA Complete Brain Book and Music Set
Imagine the Discovery Channel meets The X-files meets Monty Python-
pictures, movie previews and more details-
you will LOVEEEEEEE this DVD!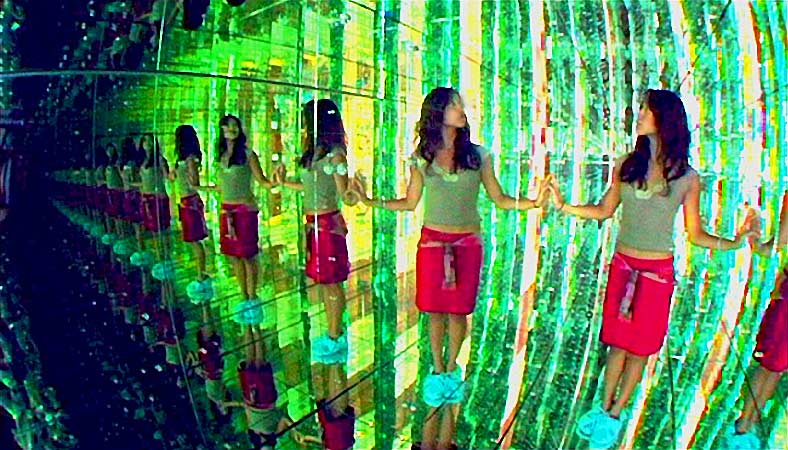 This is an enormously BRAIN-TERTAINING program -
Story, Music, Amazing Cinema photography, Frontal Lobes crazy humor, and more!
It is a UNIQUE un-commercial film-
GREAT MUSIC, INCREDIBLE PHOTOGRAPHY- it will make you THINK.
This is a fun, wild, Brain Music Adventure film/video with 5 hours of material on this DVD.
HOST A BRAIN ADVENTURE MOVIE PARTY!
Invite people over and have a great time!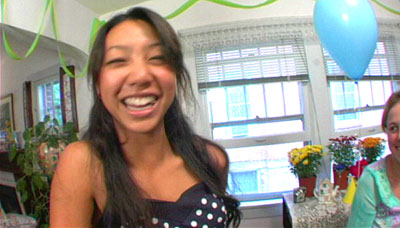 The cost is only $13.94 plus $1 postage.
This DVD is great introductory and supplementary to all of the detailed instructional books found on this order page, and is a superlative and a great supplement/demonstrative to all of this. For detailed "how to do brain self-control, please select one of the sets or books below.

Click below to order the DVD now! Or order the Extra Set shown below

Inside USA includes postage

5 hours video and audio content

A

nywhere outside USA