Neil Slade's
Amazing Brain Info, Books & Music



This site will show you how to super-activate specific parts of YOUR BRAIN-
the amygdala and frontal lobes- with newly discovered methods that turn on incredible
CREATIVITY, INTELLIGENCE, PLEASURE, and ESP
as easy as clicking on a light switch.
Scroll down this ENTIRE page below -
See "Feedback"links for actual reader comments and
"Brain Book and Music Store" to order FUN detailed help and instructions in
highly acclaimed Brain Books and Brain Music CDs.
Updates March 16, 2005
Please join our Brain Explorers club!
Join our group and you will receive great Brain Info Updates, Fun Stories and Brain Tips, generally once or twice a week. This list remains strictly confidential and will NOT be used for any other purposes whatsoever.

Enjoyable and stimulating cutting-edge methods for remarkable brain self-stimulation and control are presented here with stories, articles, music, art, and photos. The information and tested techniques come from decades of dedicated research and application from scientists, teachers, doctors, subjects, and students from across the globe.
Links to some of our most popular pages and section links are shown below:

"Okay- nearsighted Brain Explorers

The REAL BRAIN MUSIC & BOOK STORE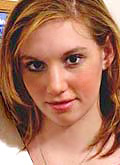 You are visitor
This site is BIG! Always check The Library From Another Dimension for additional new stuff! Enter a doorway to a parallel universe, a musical for your mind. And, remember to BOOKMARK this address!








Your BRAIN in 25 SECONDS
(needs Shockwave Player)

IF I ONLY...

FIND YOUR AMYGDALA HERE

DORMANT BRAIN RESEARCH and DEVELOPMENT LABORATORY
TONS of GREAT ARTICLES HERE-
WOMAN POPS FRONTAL LOBES AND DESCRIBES! in...


The LIBRARY FROM ANOTHER DIMENSION

Brain Magic Web Lesson 1

BIG, BRAIN MUSIC AUDIO PAGE

NO-FEAR State of Mind ;-)

HAVE FUN!

HOW TO TURN ON CREATIVITY

MENSA JOURNAL REVIEW
Fun, yet highly educational....

BRAIN !POP! and BACKWARDS CLICK LESSON
On the Edge of POSSIBILITY- The Incredible>FIRE BRAIN-MAN VIDEO

BRAIN OUT-OF-BODY REMOTE TRAVEL TO JUPITER MOON

Main BRAIN BOOKS Here

Newest Brain Book, "COSMIC CONVERSATIONS"

A CHICKEN NEEDS NO FRONTAL LOBES

BRAIN TRAVEL TO JUPITER MOON EUROPA

FEEDBACK #1: IS THIS BRAIN STUFF FOR REAL?!?
More Amazing Stories

~~FRONTAL LOBES FEEDBACK~~

BRAIN LAB PHOTO TOUR
OUR FIRST BRAIN EXPERIMENT ON JULY 7


DETAILS and Incredible

CLOUDBUSTING with VIDEO PROOF

ART BELL BRAIN ENERGY PHOTO

Discovery-A REALLY FREAKY BRAIN MUSIC STORY!

A Brain A Day

A CHICKEN NEEDS NO FRONTAL LOBES

The FRONTAL LOBES SUPERCHARGE HAS ARRIVED!

STREAMING BRAIN MUSIC COLLECTION

Visit the EXPANDED ART GALLERY

ABOUT NEIL SLADE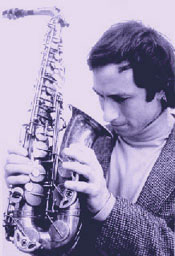 SEND YOUR AMYGDALA CLICKING STORIES AND EXPERIENCES:
neil @ neilslade.com
amygdala amygdala amygdala amygdala amygdala amygdala amygdala amygdala amygdala amygdala amygdala amygdala amygdala amygdala amygdala amygdala amygdala amygdala amygdala amygdala amygdala amygdala amygdala amygdala amygdala amygdala amygdala amygdala amygdala amygdala amygdala amygdala amygdala amygdala amygdala amygdala amygdala amygdala amygdala amygdala amygdala amygdala amygdala amygdala amygdala amygdala amygdala amygdala amygdala amygdala amygdala amygdala amygdala amygdala amygdala amygdala amygdala amygdala amygdala amygdala amygdala amygdala amygdala amygdala amygdala amygdala amygdala amygdala
frontal lobes frontal lobes frontal lobes frontal lobes frontal lobes frontal lobes frontal lobes frontal lobes frontal lobes frontal lobes frontal lobes frontal lobes frontal lobes frontal lobes frontal lobes frontal lobes frontal lobes frontal lobes frontal lobes frontal lobes frontal lobes frontal lobes frontal lobes frontal lobes frontal lobes frontal lobes frontal lobes frontal lobes frontal lobes frontal lobes frontal lobes frontal lobes frontal lobes frontal lobes frontal lobes frontal lobes frontal lobes frontal lobes frontal lobes frontal lobes frontal lobes frontal lobes frontal lobes frontal lobes frontal lobes frontal lobes frontal lobes frontal lobes frontal lobes frontal lobes
brain brain brain brain brain brain brain brain brain brain brain brain brain brain brain brain brain brain brain brain brain brain brain brain brain brain brain brain brain brain brain brain brain brain brain brain brain brain brain brain brain brain brain brain brain brain brain brain brain brain brain brain brain brain brain brain brain brain brain brain brain brain brain brain brain brain brain brain brain brain brain brain brain brain brain brain brain brain brain brain brain brain brain brain brain brain brain brain brain brain brain brain brain brain brain brain brain brain brain brain brain brain brain brain brain brain brain brain brain brain brain brain brain brain brain brain brain brain brain brain brain brain brain brain brain brain brain brain brain brain brain brain brain brain brain brain brain brain brain brain brain brain brain brain brain brain brain brain brain brain brain brain brain brain brain brain brain brain brain brain brain brain brain brain brain brain brain brain brain brain brain brain brain brain brain brain brain brain brain brain brain brain brain brain brain brain brain brain brain brain brain brain brain brain brain brain brain brain brain brain brain brain brain brain brain brain brain brain brain brain brain brain brain brain brain brain brain brain brain brain brain brain brain brain brain brain brain brain brain brain brain brain brain brain brain brain brain brain brain brain brain brain brain brain brain brain brain brain brain brain brain brain brain brain brain brain brain brain brain brain brain brain brain brain brain brain brain brain brain brain brain brain brain brain brain brain brain brain brain brain brain brain brain brain brain brain brain brain brain brain brain brain brain brain brain brain brain brain brain brain brain brain brain brain brain brain brain brain brain brain brain brain brain brain brain brain brain brain brain brain brain brain brain brain brain brain brain brain brain brain brain brain brain brain brain brain brain brain brain brain brain brain brain brain brain brain brain brain brain brain brain brain brain brain brain brain brain brain brain brain brain brain brain brain brain brain brain brain brain brain brain brain neil slade neil slade neil slade neil slade neil slade neil slade neil slade neil slade neil slade neil slade