Jim Casartand Gene Rookeof
Denver, Colorado
have sponsored our entrance in the
Los Angeles American Film Institute Festival
- Nov. 2-9, 2005
Thank you Jim and Gene!
Shirley Keneallyof
Denver, Colorado
has sponsored our entrance in the
Denver International Film Festival - Nov. 10-20, 2005
Thank you Shirley!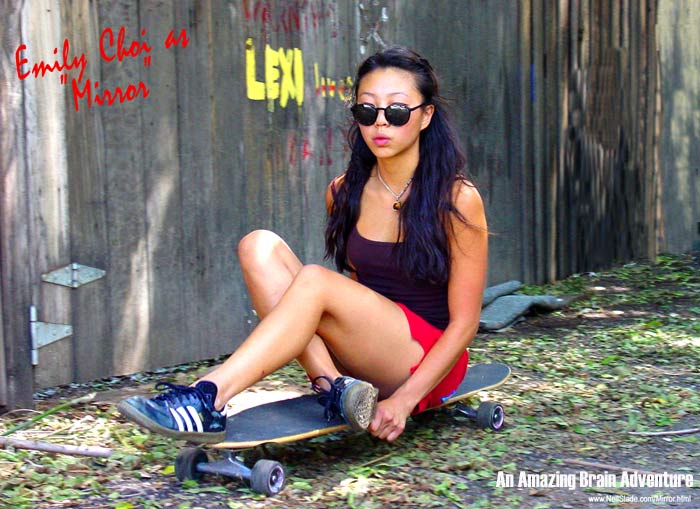 In A 2005 or 2006 Film Festival
Back to the main Mirror Movie page
Dr. Julia Luof Columbia, MO
has sponsored our entrance in a yet
to be chosen film festival
Thank you Julia!
More Brain Explorer Volunteers and Sponsors
From All Over Earth-A Million Thanks!
In no particular order....
Laurie Horseyof Rye, Essex, United Kingdom
has sponsored our film in the Sedona Film Festival
Thank you Laurie!
* * *
Richard Hartwigof Berkeley, IL
has sponsored our film-
Tip of the Pre-Frontal Cortex to you Richard!
* * *
Kaylen Bennettof the United Stats
has sponsored our film-
You are a terrific Brain General- Thank you Kaylen!
* * *
Scott MacKay of Dracut, MA, USA
has sponsored our film -
You are like a brain pioneer on the Mayflower-
Thank you Scott!
* * *
A VERY GENEROUS Anonymous Contributor-
You know who you are -
Thank you so much!
* * *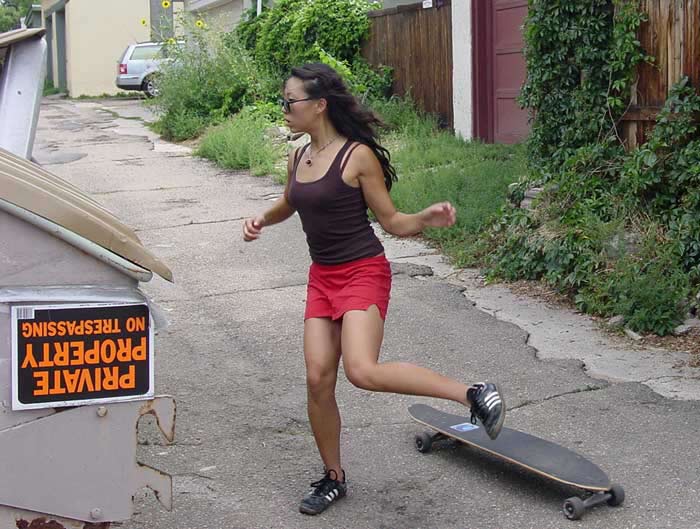 Dale Manosof Atlanta, GA, USA
has sponsored our film-
You are a Kneural Knight
Thank you Dale!
* * *
Stewart Bradfordof Toowoomba, Queensland, Australia
Jumping Kangaroos!- You are a SUPER Brain General
for helping get out our film!
A Million Thanks, Stewart!

* * *
Randall Foremanof San Francisco, CA, USA
You've got our Heart and Brain in
San Francisco! California Independent Film Fest
here we come!
Golden Gate thanks to you, Randall!

* * *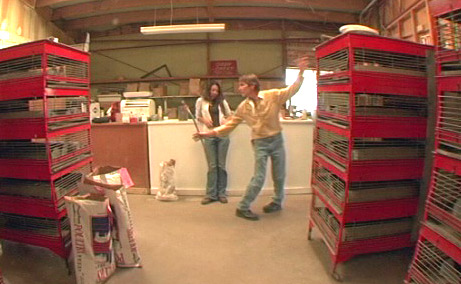 Geri Amsterin the State of Arizona, USA
Thank you thank you thank you
From all our brains to yours,
Clicking Forward Energy to Geri!

* * *
Dr. Catherine Doreyfrom London, England
You've got a heart and mind as
bigger than Big Ben!
Thank you Catherine!

* * *
Don Millerfrom Newberg, OR, USA
Helped in a big way-
Hey!! We've got shots of Canon Beach
all over in the film!
Maybe you're in there!
Thanks a Million Don!

* * *
Harald Lemkeof Berlin, Germany
is helping us break through all
over the planet- clicking forward!
Thanks billions Harald!

"Watched Mirror- WOW. Very moving."
Best, Amy
** * *
I have just received the book "Brain Magic" and love the DVD Mirror An Amazing Brain Adventure... I have dissolved clouds and made perfect circles within them I couldn't contain myself . Thank you and thank you again for Mirror. - Leland

** * *
"Hey Neil, I saw the rest of the DVD and I really liked it! It was all very cool indeed. I think you should wright a song about Erfie and Chloe, a song where you sing in it, (I personally think that you have a very beautiful singing voice), and put it on their website. Thanks for creating the Mirror movie and the rest of the cool and interesting stuff on the DVD. It's all awesome!

-Telah Bhavah Groove
* * *
Pro Film Critic Doug Gerash adds his two cents- here's a few excerpts:

"...Mirror is the story of a young woman (Emily Choi) who, like Mr. Slade, is endowed with unusual psychic power. The drama of the story lies in the conundrum of the fact that she is largely unaware of these powers. She has a good heart and finds herself applying her magic to those who are in need, such as the Buster Keaton-like Mr. Vincent (Eric Vincent). After a colorful romp in the mountains with no one but herself, she discovers a stick. Using her creative mind, she finally turns it into a colorful cane, which she presents to Mr. Vincent. The cane imparts its healing energy to his gimpy leg, and voila, he is made whole again....
The Magoffin in the show is the pursuit of higher consciousness through a process of "clicking" Mirror's brain into a cooperative and empathetic level of consciousness. This process is the holy grail of Mr. Slade's crusade to get humanity to transcend its current level of humdrum toil and reptilian violence into a more human and kind world....an excellent original music score...The electric cinematography is truly excellent. Mr. Slade has utilized digital tape and applied a 24 fps progressive format creating a smooth, film effect, which indeed give the show a fine depth and continuity that would otherwise be lacking in a standard video format. He also uses adept editing...the overall show has a pleasant and real feel to it. The characters all touched by Mirror's gift, and we are left with a colorful, meditative film from the heart that contrasts with the standard mechanical features that are typical of American mainstream films. It is tempting to say this film has some European nuances in it, a little Amelie, some Fellini touches. Most importantly, it is a tribute to the New Cinema, where an individual can take a story, and with some mastery of some editing programs, create a personal vision on a scale unprecedented in the past.- Doug Gerash"

* * *
Send in YOUR review to neil @ neilslade.com
REVIEWS by People Like YOU!
"Came back indoors and couldn't resist putting Mirror on my computer's DVD player even though I was not sure I'd have time to watch it all. Some synchronicity at work here: yesterday evening the tools appeared (thanks to my wife) which enabled me to fix the sound system on my computer which had been out of action for the last two months.

The Prelude is a delightful surprise and alone was worth the price of the DVD. Plenty of amygdala clicks going on whilst I was watching this. Particularly good to see the footage of T.D.A. Lingo and the Dormant Brain Research and Development Laboratory.

Then the main feature. WOW! Sat there with a smile on my face and my brain clicking all the way through it. Neil, it's AWESOME: gorgeously shot, beautifully sound tracked, and Mind-Blowing in concept. Will set aside some time this weekend to see it again, but this time on my TV and DVD player.

Congratulations and thanks again.

-Laurie"
* * *

"The movie reminds us to see the "Magical" side of life. Mirror shows treasures are created from seemingly mundane things and moments when clicked forward with positive intension. "Child Play" life is not just fun, you can take it to the bank!

Great movie to watch with friends, because it inspires frontal lobes thought, and conversation! An interesting question to play with after the movie is, "how many watchers are there with the big binoculars?"

Watch without the Audio Commentary first, then with. There is meaning to every part of the movie, and it reminds us to train our minds to notice everything.

It is not necessary but reading or listening to "Mirror" in Frontal Lobes Supercharge may enhance the experience. [Note: This is now included in the DVD, and it's nearly a completely different additional 42 minute story].

Cover for DVD just being a "Mirror" is very cool.

Sounds and soundtrack are really really great.

End of credits very funny. [Make sure and wait till ALL the credits are done- there's a surprise].

Great Bike! Great old truck!"
-Craig Simpson, Boulder Colorado, IBM
** * *