THIS INFORMATION IS ALSO KEY and RELEVANT TO ANYONE BURNING DVDs with single or double burners as well, and will likely dramatically increase your burning speed and productivity.
I also manufacture various instructional DVDs that I film, edit, menu build and then duplicate for clients.
My DVDs cost 15 cents each, and are error free. I buy my media in small quantities, 50 at a time, not in huge bulk.
Burning consistency and quality?
No errors. Perfect every time.

My feature film below duplicated using this set up- 3 discs of 4.69GB each
Five hours video and audio on each disc-- in 7 minutes on a regular clone PC
Here's an Actual window report from my computer after burning 4.69 GB DVD-
3 of these DVDs created at the same time: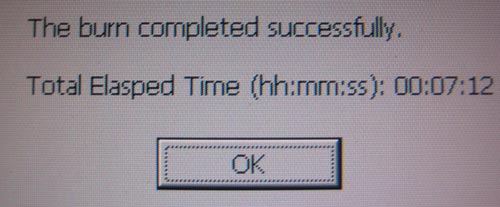 Here is the report from another one of the drives-- even faster-
6 minutes 23 seconds for the same 4.69GB DVD disc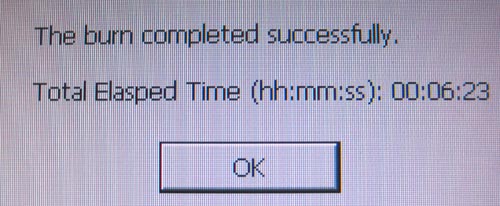 How do I do this? How did I get into this?
The biggest problem facing small-medium scale DVD manufacturers, is that pure DVD duplicating towers can be expensive, can only burn one DVD title at a time, and that you may not have room for additional machines (okay, you've got to have a pretty small space for that.)
In my case, I frankly didn't have the thousand dollars sitting around to buy a duplicating tower, and I needed to figure out how to do this simply on my mid-tower case PC for a very reasonable cost.
It can be done. I was determined to figure it out.
But, nobody knows how to do this.
People try, and then they just give up. Or they're just satisfied to spend $1000 or so on a tower, and slower actual speeds.
I took a MONTH and figured out WHAT NEEDS TO BE DONE in order to get a standard PC to do this.
Five hour DVD= 7 minutes 12 seconds average, and faster at times.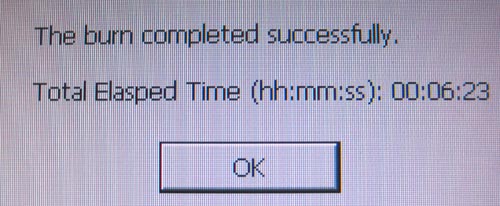 Go look, you will not find instructions anywhere on the web. The manufacturers are no help, and the software manufacturers are no help.
This took perseverance, testing, research, and a lot of mistakes. In the end, I finally got it figured out.
There are some sites on the internet with instructions for building a PC DVD duplicating system- yes, yes, I know.
"You'll need six hard drives, six burners, a tower that will hold all this stuff..", and you most certainly won't be burning at the speeds I burn at. Don't believe me? Okay, go spend all that money, set it up, then email me back when you discover what you've really ended up with. Have fun. remember "I told you so."
Even if you somehow figure out how to get by with three drives and three HDDs, you'll still be crawling, and waiting forever if you end up with a nice long DVD, because HOW you set up your system, and even more importantly, your hard drive configuration will make ALL the difference in the world.
I will save you all the pain. :-)
Here's what you'll need-
The right burners (3 of them, commonly found), software that will let you open three simultaneous windows of the same software program (common), three decent hard drives, some freeware, and the correct way to connect everything, including hard drive set up- and there's just ONE way to do this. One. You can use your PC for all normal stuff (better this way in fact), and while you're burning do email, web, Word, and other applications, and not effect burns.
I am actually building this web page at the same time I am burning 3 DVDs on the same machine, with no problems at all, and no decrease in burning speed.
You can spend a month figuring out all this stuff yourself- if you don't go INSANE trying, trying and failing with everybody else's cheap ass suggestions, or merely get my whitepaper, and I've done all the research testing, and taken ALL of the guesswork out of this for you.
And you will BURN like you've never burned before ZOOOOOOOOOOOOOOOMMMMMMMM~!! :-)
Everything has to be correct, or else you will burn at horribly slow speeds even if you have 7200 RPM drives, and 16X DVD burners, and a kick ass PC- all these things are NO GUARANTEES that you will burn at the kinds of speed I am talking about.
Scratch my back with a little scratch, and I'll help you. Fair enough, no rip off, no greed.
This WORKS. And I prove it every day, every time I crank out several dozen DVDs in no time at all.
You'll receive a password to download my instructions, parameters in a PDF file (read only).
Thanks, your support helps me a little bit to keep giving away all the info, huge web site, and developing even more video/camera tips. You get good photo karma.
Honest folk only please. Please, no re-selling or posting of this copyrighted original research/tested/proven method/document. (c) (p) 2005 Neil Slade Books and Music
I'll tell you EXACTLY how I've set up my system, in a MID SIZE common PC tower, and you can use exactly the same components I use, or substitute your own. The components- with the exception of the DVD drives (got mine at Best Buy) should make the least amount of difference. A good processor will help. Ancient gear will likely slow things down a bit, fairly recent gear you should expect similar results. I'm using a 3.2 P4, but less powerful processors will still work and give you good burning speeds- this will have little impact. Set up is most important.

Instant Web Download
TRUE BLUE HOT FLAME
DVD PC DUPLICATION
WHITEPAPER PDF
by Neil Slade
$6 Donation for Complete Info
Instructions- diagram, easy to do.
Use your existing set-up
or modify.
www.NeilSlade.com
Click this button, pay SECURE
VISA, MASTERCARD, DISCOVER,
PAYPAL
Please allow a few hours for me to check my email and send you the password
so you may download and LEARN!
(No more than 24 hours from order placed, usually much faster).
I am an established Nationally known
publisher with over 1.1 Million Visitors to my
main web site www.NeilSlade.com and a 100% Ebay rating
Thanks for your interest and support
neil@neilslade.com Denver
---







WHITEPAPER
Instructions/Parameters
Available Here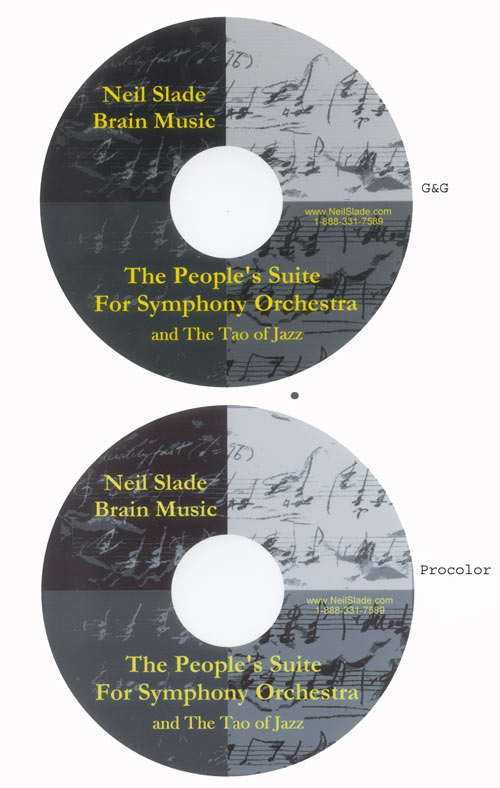 Reliably Burn 1, 2, or 3
Simultaneous DVDs
at up to 43X speed (yes!) from
ordinary inexpensive 8X Media
Your quest for the HOLY GRAIL of DVD Burning
at LIGHTNING Speeds is over.
WELCOME!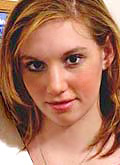 INFORMATION IS PRICELESS-
HERE IT IS CHEAP! DETAILS BELOW>>>
Click this button, pay SECURE
VISA, MASTERCARD, DISCOVER,
PAYPAL
This information is all about making your DVD burner work at its MOST EFFICIENT, RELIABLE, and CAPABLE speeds.
Most people who use a PC to burn DVDs do not have their system - both hardware, hard drive configuration, or connections- set up correctly to work at its most efficient level, and this information will be EXTREMELY HELPFUL to anyone with any DVD burner.
Further, if you burn or want to burn multiple simultaneous DVDs, either all the same data and the same time, or 3 different DVDs at the same time, this information shows you EXACTLY how to set this up on your machine.
NOTE: This information is NOT AVAILABLE elsewhere on the web, from any manufacturer, software developer, or otherwise. We've looked like crazy and had to discover what it takes, and perfect every parameter- nobody else has figured it out- until now- and its US here.
This is a brand new technique and method for highly accelerated professional COMPLETELY RELIABLE DVD burns. Yes, there are ways to convert PCs into DVD duplication systems-- but NOT at this speed and reliability and
low materials cost. Anyone who claims you can find this information with a web search, simply, does not know what they are talking about, and are referring to much less efficient, costly, and slower systems. Read details below.
Thanks to everyone who has supported my work- here's the latest---
These days I am duplicating a 4.7 GB ( a full disc, 4.69 GB actually used) Movie DVD which I created and now sell on my web site www.MirrorMovie.com
I burn three at a time, while using my PC for other things at the same time.
It takes just over 7 minutes average (sometimes faster) to burn 3 DVDs with FIVE HOURS of video and audio information on each disc.
I'm using 8X media that costs 15 cents each.
What is that? Nearly 43X speed 5 hours=300 minutes divided by 7 = 42.857X speed
!!!!!!!
ALL INFO BELOW-
Click this button, pay SECURE
VISA, MASTERCARD, DISCOVER,
PAYPAL

The BRAIN BOOK and MUSIC STORE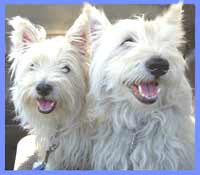 Chloe and Erfie

The AMAZING BRAIN ADVENTURE's MOST POPULAR PAGES:
BRAIN ADVENTURE!

Your BRAIN in 25 SECONDS (needs Shockwave)

ARTICLES: The LIBRARY FROM ANOTHER DIMENSION

DAILY BRAIN RADAR BLOG

What is "POPPING YOUR FRONTALS" ?

How Much Brain Do We REALLY Use?

IF I ONLY... Audio Song

Fun, yet highly educational...

BRAIN !POP! and BACKWARDS CLICK LESSON

OUR FIRST GLOBAL BRAIN EXPERIMENT DETAILS

NO-FEAR State of Mind

Easy Brain FAQs

Healing Hands

The Chinese Frontal Lobes Supercharge

Mind Motor Experiment

Brain Mandala Collection

Amygdala Reward

Global Lobe Telepathy

VIDEO

NEIL SLADE YOU TUBE TV

AN AMAZING BRAIN ADVENTURE MOVIE

SHOPPING

Books, Downloads, Audio, Music, CDs, DVDs:

The Brain Book and Music Store

SPECIAL LINKS

Painting From Another Dimension with Julia Lu

BRAIN PAINT YOUR CAR and MORE Quick Tips $50 Myth Base/Clear Heart of Painting DIY

Make Your Own Kindle Book or Ebook Here! 2

Painting From Another Dimension

BRAIN PRINTER INFO INK and REPAIR

Brain Dogs: THe eRfie and thE ChLoE sHOw

MUSIC, AUDIO and ART

BRAIN RADIO Stream and Podcast

BIG, BRAIN MUSIC STREAMING AUDIO PAGE

Visit the EXPANDED AMYGDALA ART GALLERY

Cosmic Conversations Album

A Starry Night Brain Bonus Album

ONLINE FORUMS

The DAILY BRAIN BLOG:

Newsletter Group

Yahoo Brain Explorers Yahoo Group Thousands of Posts)

BOOKS

The #1 Brain Book

The FRONTAL LOBES SUPERCHARGE

SECRET OF THE DORMANT BRAIN LAB

HAVE FUN! ANTI-RULES for Life, Learning, and Everything Else

COSMIC CONVERSATIONS Brain Essays

The BOOK OF WANDS

The Complete Brain Book Set

TESTIMONIALS

Tickle Your Amygdala- Is it REAL?

See what people say...

More Amazing Stories

EXTRAS

Our very own

ABOUT NEIL SLADE

1970's: The Dormant Brain Research Lab Gate

Feathers

Me On Tree

Teleportation

Our Brain Revolution Flag

4 Million Views: Dimensions

Broz's UFO

VIEWZONE Articles:

Fun With Body Putty

Brain Lab Photo Tour
Your Amazing Brain Adventure is a web site all about Tickling Your Amygdala- i.e. turning on the best part of your brain as easy as clicking on a light switch. This is done as easily as imagining a feather inside of your head stimulating a compass, the amygdala. The amygdala is a set of twin organs, a part of your brain that sits right in between the most advance part of your brain- the frontal lobes and pre-frontal cortex- and the most primitive part of your brain- your "reptile brain" and brain stem. By tickling your amygdala you instantly and directly increase creativity, intelligence, pleasure, and also make possible a spontaneous natural processes known as "paranormal abilities", although such things as telepathy and ESP are really as natural as breathing, or as easy doing simple math in your head. The ability to self stimulate the amygdala by something as simple as thought has been proven in laboratory experiments, such as those conducted at Harvard University research labs, 1999-2009, and can be tracked with modern brain scanning machines such as fMRI and PET... Indeed, thought is faster than light.
Other sites of interest:
EasyPaintYourCar.com is a painting site dedicated to learning how to paint a car yourself, even if you've never painted a car before. You can refinish your car to professional standards at home, better than if you take it to someone else, and enjoy doing it at a fraction of the cost of having it done in an expensive shop. You can repair dents, rust, and use the most durable real automotive paint, and even learn to apply it without any special or expensive gear, in a safe and enjoyable manner. Paint your car in your garage, car port, or even driveway. You can spray, use an HVLP gun, or even use a roller.
Easy Make A Kindle and Your Own Publishing are sites about self-publishing and writing, and how any person can publish materials, print, online, and electronic books. You can drop out of the corporate slave labor rat race and own your own life by writing and distributing your own books on the subject that you know best.
InkJetHelper.com is a web site about escaping from the ridiculous cost of ink jet printer ink refilling- and refilling your printer for pennies instead of $70 a shot. It also has useful tips about maintaining ink jet printers, especially Canon brand printers.
Julia Lu Painting is all about the creative works of Chinese painter Julia Lu, a modern master of oil and water color painting. Julia shares her creative secrets, ideas, as well as her art work.
Off-site links Neil on Lulu Car On Lulu Tribe Blogger Wordpress Cookbook Space PaintWordpress Tripod 2 Google Wands Amazon B&N Kindle Facebook Linked GooglePlus Coast2Coast Viewzone YouTube 2 Blogtalk 1 2 3 4 5 6 7 8 9 1 2 3 4 5 6 7 8 9 1 2 3 4 5 6 7 8 9 1 2 3 4 5 6 7 8 9 a b c d e f a b c e f g h i 8 7 6 5 4 3 1 2 a b c d e f g h i a b c d e f g h i j k l m n o p q r s r u v w x y