THE PEOPLE'S SUITE FOR
SYMPHONY ORCHESTRA
with The Tao of Jazz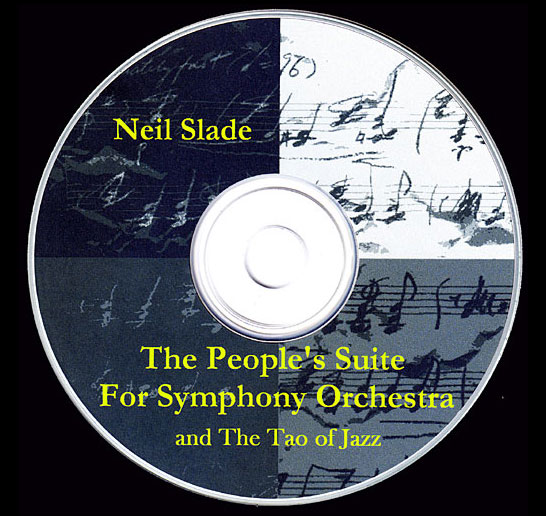 This is Neil Slade's original orchestral recording, a one year long project paid for by hundreds of donations from music lovers in the Denver area- thus, the "People's Suite". Listeners paid Neil $1 per measure to have their name inscribed on the original orchestral manuscript- an original idea then surreptitiously lifted by the Denver Symphony Orchestra the following year- !
None the less, The People's Suite features members of the Denver Symphony and other professionals, along with detailed digital synthesized orchestral parts. After premiering on Denver's premier classical music radio station KVOD, this recording then toured the U.S. as part of a Kodak photograph exhibition and premiered nationally as the soundtrack for a PBS documentary to rave reviews, and was nominated for a regional Emmy award.
The orchestral suite is followed by Fred's Field, a Fred Poindexter and Neil Slade duet on bamboo flute and electronic harp-keyboard, and then a woodwind ensemble chamber composition, "The Einstein Taxicab Quartet" (see link for article and video).
As a extra bonus, the album then switches gears to The Tao of Jazz for complimentary acoustic traditional jazz arrangements of some original favorites, featuring Neil on piano, plus three incredible jazz musicians, Chuck Schneider (sax and flute), Mark Foster (drums), and Gannon Kashiwa (bass). [This bonus portion also heard on the Brain Jazz CD]
The combination of classical symphony music followed by chamber music and great jazz makes for an extended pleasurable Brain Music Sensation!
12 tracks, 1 hour
1. Nutrabigonism or Prison
2. An Unexpected Interruption
3. Contemplation of the Situation
4. Tutti Frutti
5. Three Weird Dances
6. Ascent Towards the Universal Energy System
7. Fred's Field
8. The Einstein Taxicab Quartet
Tao of Jazz
9. Harriet
10. Homer's Papaya
11. Mary's New Boyfriend
12. Sarah's Teapot
Release date, 1985 Re-mastered, 2019
Samples
Ascent Towards the Universal Energy System
Below, video with The Einstein Taxicab Quartet Soundtrack
Neil Slade, electric and nylon string guitars, Fred Poindexter, steel string finger-style guitar and per
Neil Slade's The Amazing Brain Adventure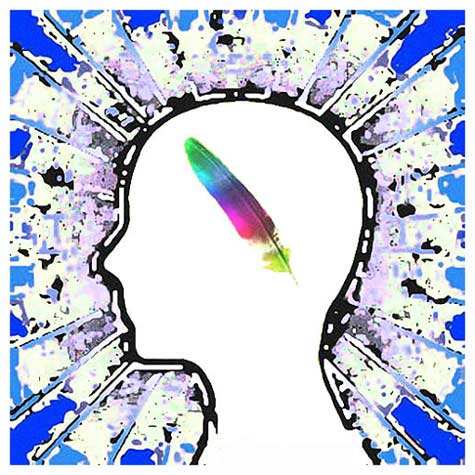 INSTANT Online DOWNLOAD
Playable on ALL Computers and Portable Devices
$9.95

---
USA Only
Physical CD
Includes 1st Class Postage
$12.95