Violence In Our Culture

Click this for beautiful instant background music by John McLaughlin
Comment From A Conscientious Brain Explorer
(THIS WAS AFTER THE COLUMBINE SCHOOL SHOOTING, 1999)
"Neil, I just wanted to pass along my sincere and most humble condolences. We feel the grief and the anguish of Littleton, but we are much more removed than you are.
I know you must be feeling it to the nth degree. All my compassion, positive thoughts, and prayers go out to you and to your community.
Sincerely, C. L. Anderson
---
Neil Responds:
I pass your sympathies along to all of those who are suffering from the pain of loss from senseless violence, not only in Littleton, but everywhere. (My frontal lobes have protected me from any personal emotional drain in this instance.) However, routine slaughter occurs daily across the globe. Pure cold blooded emotionless reptilian brain destructive energy. This week, it was in our backyard.
Yet, every hour of every day across America, people are killed in violent fashion, in stores, in their homes, on the street, everywhere. The other day was different in that the kids with guns have become more efficient. Yes it is horrible. But it is nothing very new. It is just more reptile brain rage, concentrated like a magnifying glass on a single focused spot.
Every hour on television, in every movie theatre, on records and rap CD's, Americans more than any other nation, bathes itself in images of violence as entertainment. Life imitates art. This should come as no surprise.
Although obviously most everyone who views graphic images of violent human behavior will not imitate it, an almost insignificant percentage will take the ideas and images of violence to heart, and act on it, and create next week's headlines. As a society, we accept violence, and as time passes, we further perfect methods of graphically displaying it. Years ago, this was not the case. But like a drug addict that needs a bigger fix, our cultural appetite for more detailed and prolonged depiction of graphic violence has risen over recent decades.
And the excuse/rationalization is: "It helps to tell a story and make a point, it doesn't hurt. It's good when done well."
We accept it, long for it, create it for profit. Violence in news and entertainment thrills us and livens up bored to death dormant brains. It's a great diversion.
Enlightened beings know this, and have for millennia: Active and happy creative brains keep their exposure to violence, representational or not, to a minimum, and maintain inner peace of mind. Deliberate and unnecessary mental stimulation from violence disrupts peace of mind and clarity of thought. One needs to be careful about what goes into the swimming pool of the mind.
The homicide rate in the U.S. (primarily from handguns) is hundreds of times higher than in any nation on Earth. I believe this is a result of the combination of constant media content and exposure, the easy availability and the relentless profitable manufacturing of handguns in this country that allows any kid to get his hands on a weapon from either the closet in the hall or the dealer in the alley (Guns don't kill people. People with guns kill people.), and the lack of self-control and respect for others that is a part of our society. America is a wilder West than it has ever been. Whooopeee!
Within a couple of weeks, the furor will settle down after Columbine High School. Life will return to normal for most of us.
With a few months, we will hear about the next public massacre.
Not until it becomes fashionable in our entire society to use our CREATIVE/COOPERATIVE frontal lobes, instead of continuing to perpetually dwell in our KILL/GREED/EGO reptile brain, will things change.
It's up to you and YOUR Brain Revolution.
---
Life is suffering. And it is unavoidable. So have said the sages from thousands of years ago. It is as true today as it has ever been.
In many cases we can lessen our suffering as humans by applying all the resources we have of compassion, intelligence, intuition, and logic. By such use of our minds we can often completely avoid suffering and live in great happiness and satisfaction. Yet, in other cases, we cannot, such is our state of humanity and evolution. "Bad" things do happen to "good" people. Or so it seems.
The universe is made of contrasting forces, yin and yang, in all it's ten trillion trillion manifestations. You cannot have one without the other. Black exists solely on the basis of white. Chaos must exist alongside order.
Frequently it is exactly this contrasting of forms that allows us to make the distinction of one from the other. And in this way, as painful as it may be, we are led, sometimes screaming, to greater awareness. Eventually our species we may avoid self manufactured horror. For now, Earth is School.
As we witness tragedy as we have seen in these past few weeks, locally and globally, we are forced to question the nature of reality, and are likely perplexed by the insistence of chaos in our world as innocent people are victimized by circumstances beyond their control. Although we may try to use as much of our intellect, and cooperative intelligence, and love as possible, we are all eventually caught in the storm at some point. Our best course of action is to aid those in need of help in what ways we can, while at the same time growing from the experience.
Eventually, we all meet the same fate, and life and death are inseparable. The molecules of every individual, every planet, every solar system, and every universe will disintegrate and vanish.
It is a wonder it all ever existed at all.
- Neil
Back to The Library From Another Dimension
Back to Neil Slade's AMAZING Brain Music Adventure

The BRAIN BOOK and MUSIC STORE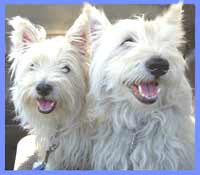 Chloe and Erfie

The AMAZING BRAIN ADVENTURE's MOST POPULAR PAGES:
BRAIN ADVENTURE!

Your BRAIN in 25 SECONDS (needs Shockwave)

ARTICLES: The LIBRARY FROM ANOTHER DIMENSION

DAILY BRAIN RADAR BLOG

What is "POPPING YOUR FRONTALS" ?

How Much Brain Do We REALLY Use?

IF I ONLY... Audio Song

Fun, yet highly educational...

BRAIN !POP! and BACKWARDS CLICK LESSON

OUR FIRST GLOBAL BRAIN EXPERIMENT DETAILS

NO-FEAR State of Mind

Easy Brain FAQs

Healing Hands

The Chinese Frontal Lobes Supercharge

Mind Motor Experiment

Brain Mandala Collection

Amygdala Reward

Global Lobe Telepathy

VIDEO

NEIL SLADE YOU TUBE TV

AN AMAZING BRAIN ADVENTURE MOVIE

SHOPPING

Books, Downloads, Audio, Music, CDs, DVDs:

The Brain Book and Music Store

SPECIAL LINKS

Painting From Another Dimension with Julia Lu

BRAIN PAINT YOUR CAR and MORE Quick Tips $50 Myth Base/Clear Heart of Painting DIY

Make Your Own Kindle Book or Ebook Here! 2

Painting From Another Dimension

BRAIN PRINTER INFO INK and REPAIR

Brain Dogs: THe eRfie and thE ChLoE sHOw

MUSIC, AUDIO and ART

BRAIN RADIO Stream and Podcast

BIG, BRAIN MUSIC STREAMING AUDIO PAGE

Visit the EXPANDED AMYGDALA ART GALLERY

Cosmic Conversations Album

A Starry Night Brain Bonus Album

ONLINE FORUMS

The DAILY BRAIN BLOG:

Newsletter Group

Yahoo Brain Explorers Yahoo Group Thousands of Posts)

BOOKS

The #1 Brain Book

The FRONTAL LOBES SUPERCHARGE

SECRET OF THE DORMANT BRAIN LAB

HAVE FUN! ANTI-RULES for Life, Learning, and Everything Else

COSMIC CONVERSATIONS Brain Essays

The BOOK OF WANDS

The Complete Brain Book Set

TESTIMONIALS

Tickle Your Amygdala- Is it REAL?

See what people say...

More Amazing Stories

EXTRAS

Our very own

ABOUT NEIL SLADE

1970's: The Dormant Brain Research Lab Gate

Feathers

Me On Tree

Teleportation

Our Brain Revolution Flag

4 Million Views: Dimensions

Broz's UFO

VIEWZONE Articles:

Fun With Body Putty

Brain Lab Photo Tour
Your Amazing Brain Adventure is a web site all about Tickling Your Amygdala- i.e. turning on the best part of your brain as easy as clicking on a light switch. This is done as easily as imagining a feather inside of your head stimulating a compass, the amygdala. The amygdala is a set of twin organs, a part of your brain that sits right in between the most advance part of your brain- the frontal lobes and pre-frontal cortex- and the most primitive part of your brain- your "reptile brain" and brain stem. By tickling your amygdala you instantly and directly increase creativity, intelligence, pleasure, and also make possible a spontaneous natural processes known as "paranormal abilities", although such things as telepathy and ESP are really as natural as breathing, or as easy doing simple math in your head. The ability to self stimulate the amygdala by something as simple as thought has been proven in laboratory experiments, such as those conducted at Harvard University research labs, 1999-2009, and can be tracked with modern brain scanning machines such as fMRI and PET... Indeed, thought is faster than light.
Other sites of interest:
EasyPaintYourCar.com is a painting site dedicated to learning how to paint a car yourself, even if you've never painted a car before. You can refinish your car to professional standards at home, better than if you take it to someone else, and enjoy doing it at a fraction of the cost of having it done in an expensive shop. You can repair dents, rust, and use the most durable real automotive paint, and even learn to apply it without any special or expensive gear, in a safe and enjoyable manner. Paint your car in your garage, car port, or even driveway. You can spray, use an HVLP gun, or even use a roller.
Easy Make A Kindle and Your Own Publishing are sites about self-publishing and writing, and how any person can publish materials, print, online, and electronic books. You can drop out of the corporate slave labor rat race and own your own life by writing and distributing your own books on the subject that you know best.
InkJetHelper.com is a web site about escaping from the ridiculous cost of ink jet printer ink refilling- and refilling your printer for pennies instead of $70 a shot. It also has useful tips about maintaining ink jet printers, especially Canon brand printers.
Julia Lu Painting is all about the creative works of Chinese painter Julia Lu, a modern master of oil and water color painting. Julia shares her creative secrets, ideas, as well as her art work.
Off-site links Neil on Lulu Car On Lulu Tribe Blogger Wordpress Cookbook Space PaintWordpress Tripod 2 Google Wands Amazon B&N Kindle Facebook Linked GooglePlus Coast2Coast Viewzone YouTube 2 Blogtalk 1 2 3 4 5 6 7 8 9 1 2 3 4 5 6 7 8 9 1 2 3 4 5 6 7 8 9 1 2 3 4 5 6 7 8 9 a b c d e f a b c e f g h i 8 7 6 5 4 3 1 2 a b c d e f g h i a b c d e f g h i j k l m n o p q r s r u v w x y