ANOTHER BRAIN RADAR COSMIC TREASURE FIND

As many of you experience for yourself, keeping your amygdala clicked forward has many frequent MATERIAL BENEFITS-

You find things you need in unexpected places, you suddenly for no rational reason find yourself in exactly the right place at the right time, you seem to have things you need fall into your lap when the chances of such occurrences seem astronomical-

And what is even more incredible, is that your sixth, seventh, eighth, ninth, and tenth senses kick in for YOU when your FRIENDS need help.

You see, advanced brain function automatically is inclusive of all those around you- obviously. Frontal lobes functions is concerned with COOPERATIVE energy and symbiosis. Reptile function is only concerned with the puny "self". When you click forward, you include the needs of others around you.

SO, it was an interesting demonstration of "cosmic coincidence" this week when my brain radar found an impossibly perfect object needed by my next door neighbor EXACTLY at the time he needed it this week. Let me explain the details....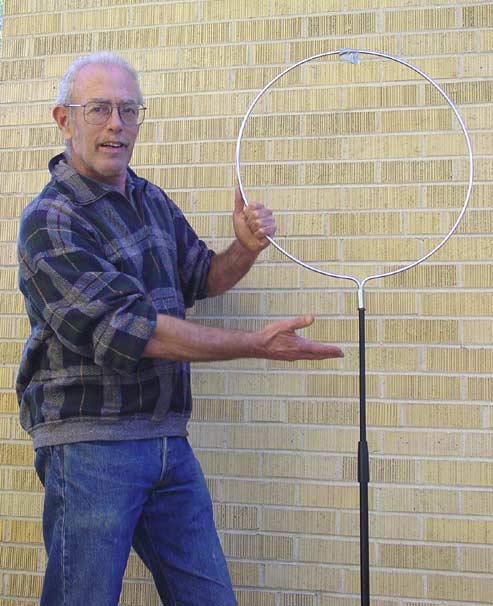 My neighbor is getting ready for a convention out of town this weekend. He manufactures "Life Blanket" a product sold to rescue groups to protect and save the lives of persons injured in accidents, and seen on the TV show "E.R.". He has a display stand that holds up one of his products- but he was very unhappy with the stand, as it was heavy and clumsy to move and take on a plane. He needed an alternative.

I was not CONSCIOUSLY aware that he was looking for a workable alternative- which he was unable to find. However- my silent telepathic frontal lobes DID KNOW.

For myself this week, I was looking for a big box to ship a musical instrument. I stopped at the local music store, and they instructed me, cooperatively, to go to the back and look in the dumpster bin, where I was sure to find what I needed.

I went back, and found my boxes, but also found something else I did not expect-- a perfectly good microphone stand put out in the trash. Now, I already have more than enough mike stands that I needed, and this one in particular had a non-standard and unusual thread at the top. I looked at it, and my frontal lobes said :"Take this home." I packed it in the car with my boxes.

When I got home, instead of stashing the stand in my basement, I put it up in my living room.

Later that evening, my neighbor dropped by-- and he saw the stand.
"Hey Neil, this looks EXACTLY like something I might use to display my Life Blankets this weekend-- this looks exactly like it would work and is just what I've been looking for", said my friend.

"I don't need it, take it home and try it, its yours...", I replied. "The thread at the top is weird and I can't use it for a microphone anyway, I can't really use it, just found it and MY FRONTAL LOBES told me to take it anyway"
So, my neighbor took my find home, and came back the next day and reported this astonishing fact:
"You know, my display has two parts, a top ring that holds up the blanket, and the bottom part where it screws into my old heavy stupid stand. It just so happens that the thread size of my ring holder fits EXACTLY with this stand you found... it is PERFECT and exactly what I had imagined I wanted to use for my display! This is amazing."

Your frontal lobes genius brain radar abilities work for EVERYBODY around you. And when it works for your friends too, it works doubly for you..... my friend has helped me do all kinds of things I could not do alone, or with my limited ability "me me me" reptile brain.
You enjoy daily
Brain Bonus Treasures
When you know how to "Click Forward"
with Brain Self-Control