PAPER
First:
My un-biased tested and compared recommendation to most people for most applications for any brand printer, with a free shipping coupon code shown here:
This is the ink I USE, and that I've tested to be superior to any of the dozens of available second and third party alternative inks. All inexpensive inks ARE NOT ALIKE- most others give inferior color. This includes off the shelf retail alternative cheap ink sold in places like Office Depot, Staples, etc- which is not good at all.
It is generally 50% less expensive than the cost of regular ink refills, with as good or better color than OEM. It is even less expensive when you but more than one cart at a time, and this is how I purchase ink.
There are cheaper inks than this-- but I don't use them...
Read HERE to find out why, the alternatives, and the difference between inks including image comparisons.
Not all inkjet papers are created the same. In fact, contrary to claims, some inkjet papers hardly work at all on some printers.
For example, I put Kodak PREMIUM Photo paper in my Canon S900 printer and was entirely unable to get satisfactory prints from it in regard to accurate color and details, no matter how I adjusted the printer. It was, in a word, HORRIBLE. (I've heard its horrible in both Epson printers as well. I then put the cheapest Epson Photo Paper (about 20 cents for an entire 8 1/2 X 11 sheet, COSTCO, 100 pack costs $19.95) in the same printer with the same settings, and the print came out MAGNIFICENT.
And to make makes more confusing, Kodak ULTIMA Photo Paper has been seen to be one of the BEST quality and fade resistant papers for Epson and presumably similar Canon inks. Go figure.
In general, matte (non-shiny finish) photo papers will keep their color the longest, up to four times longer than glossy paper. Epson Heavyweight Matte Photo paper is outstanding, and regarded by many as the best deal in matte paper. Put a matte print or photo under glass or plastic and it will last forever and look fantastic.
HERE IS THE BEST DEAL ON PHOTO PAPER ON THE PLANET:
Kirkland Photo Paper at Costco- $19.95 for 120 heavy weight, smooth, super glossy sheets.
Followed by:
Plain old cheap Epson Photo Paper (Glossy) gives absolutely gorgeous excellent results, its good and heavy weight, (some reviewers give it the highest rating among glossy paper), it won't fade like many others, though it's surface is not as perfectly flat smooth as some of the other papers. Hey, who cares, unless you're concentrating on the shiny part and not the image. It also reproduces nice accurate colors. It can be found at COSTCO for $19.95 for 120 sheets.
Hi Neil, I bought a Canon I960 at your suggestion, set it up today with the enclosed OEM inks, and tested various papers. I thought you would like to know my results. I used a picture of my 15 month old granddaughter who has very fair skin and light brown hair with reddish overtones.
The printer came with samples of the Canon Photo Paper Pro. I used the "photo paper pro" and "automatic" settings and produced an excellent print. I used this print to compare the other papers.
NEIL RESPONDS: Unfortunately, this is a fundamental mistake- which you then pointed out you addressed below.
I also don't use the automatic settings-- this tends to leave more room for errors by the printer. The manual paper and type settings work better-- using manual settings, you'll find that the Epson glossy Photo paper gives you perfectly saturated results as well as accurate colors.
HOWEVER, note that INK makes a big difference as well- especially when you are using paper other than Canon. The MIS and inkgraber inks produce somewhat different results than the Canon inks-- and often better color results than the Canon inks with non- Canon papers. MIS yellow, for example, as well as magenta, produce far more accurate colors on the Epson paper than the Canon ink.
Since the third party inks are such a more affordable alternative to the Canon inks, as well as use of papers other than Canon, I don't generalize as to what is "BEST", this is a very relative term than must take into account, cost, and availability, as well as printer settings.
I will be happy to reprint your results on my page with credit to you if you like-- let me know, and thanks for your research, it is very welcome.
Epson Glossy Photo paper (the Costco special at `120 sheets for $20) produced prints with skin tones that were over-saturated and too contrasty when printed at the same settings as Canon Photo Paper Pro. At a setting of "Photo Paper plus glossy", oversaturation was less. At a setting of "glossy photo paper" and "automatic", the oversaturation was nearly reduced to normal. I then used a manual setting of -5 intensity and got a result nearly the same as the Canon Photo Paper Pro.
Epson Premium Glossy Photo Paper gave slightly less saturated and less contrasty results at comparable settings when compared to the inexpensive Epson Glossy Photo paper. At a setting of Glossy Photo Paper the skin tones were not quite as subtle as with the Canon paper. I did not experiment with manual settings, but I expect that the result would have been similar to the Epson Glossy Photo paper and the Canon Photo Paper Pro.
Kirkland Glossy Photo Paper was the surprise of the day! As I reported to you, the San Francisco Bay Area Costco stores have discontinued carying the Epson paper in favor of their own brand. I had told you that, on my Epson Stylus Color 900, there was a noticeable greenish color shift with this paper as well as with the Epson Premium Glossy Paper. The best skin tones (with subtle shading) with the Kirkland paper (Costco) came with the settings at "Glossy Photo Paper" , "Manual", and intensity set at -5 or -6. It was then quite close to the Canon Photo Paper Pro. It actually had slightly brighter light skin tones leaning to the red instead of toward orange/yellow that I saw with the Canon paper. The weight was similar to the Canon and Epson Premium papers and the surface was much smoother than the less expensive Epson paper. Because of the additional weight there was less initial paper curl than was produced with the cheaper paper as well.
Bottom Line - With the Canon I960 and EOM inks all of the prints had very acceptable skin tones and overall color balance. The whites were clean and bright and it was very hard to discern an appreciable color difference from one paper to the next. The only real issue was the level of saturation compared to the Canon Photo Paper Pro. I will purchase the Kirkland paper, make some final small adjustments as necessary, and enjoy my new printer.
By the way, I never did get a final answer from Bob at MIS regarding the problem with the MIS ink refills for my Epson printer. He very graciously sent me a set of carts and inks for the new printer to compensate for the problems I had in trying to use the MIS inks with the Epson printer. What finally caused the best improvement with the Epson was making and using cleaning cartridges with the cleaning solution suggested by Arthur Entlich. After following his instructions I was able to print excellent pics with OEM inks at 720 DPI without banding. None the less, I decided to treat myself to the I960 and do MIS refills or buy inkgrabber carts. The ability to use cheaper ink and produce borderless prints without needing to trim after printing is well worth the purchase.
I hope that my report on these papers will be helpful to you and the people who read about printers on your web site.
The newest version of Epson PREMIUM Glossy Photo Paper, on the other hand, had the worst reputation, then better after they changed the formula, then Epson recalled it again, now its coming out again-- but still not as good as the cheap stuff. Okey dokey.
Ilford Heavyweight glossy Photo paper is a champ in terms of long lasting color and nice finish, and can be found with some searching on the net (try Calumet Photo or others) for less than 40 cents a sheet in quantity. More money than Epson, but apparently good for really permanent items, and even mounting unframed or unprotected on walls without problems. See the paper review web page below for details.
ONE CUSTOMER REPORTS FINDING ILFORD Gallery Glossy PAPER at Sams Club for $23 for 100 sheets- this is EXCELLENT, Ilford paper is OUTSTANDING.
You can also use plain smooth brilliant white card stock for printing graphics (and okay photos), which is the least expensive option at about 250 sheets for around $10 (Office Depot). It will give you good color and decent detail, but will lack the total vivid reproduction and saturation (especially in large dark areas) that you will see from good matte or glossy stock. No news on how long it goes before fading in any situation. Give it a try and see.
Don't be fooled into thinking the most expensive papers are the best. The Canon Photo Pro costing a zillion dollars a sheet (well, almost-compared to Epson Photo Paper) gives really amazing EXACTLY LOOKING LIKE A PHOTO results- at first- but is prone to fading after time. And, the color is not even as accurate as the cheapo Epson paper.
For an almost complete review of all inkjet papers please see this site- you will be amazed at the difference. Each paper has its own detailed test, plus a long term fade test (click on the little colored test squares at the top of each review. A really excellentreport- Paper Reviews
---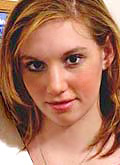 Click link for SUPERIOR Brain Gloss
And remember, even after all of this--- its your BRAIN that will make you happy. Not stuff.
www.brainradar.com The AMAZING BRAIN ADVENTURE