Idaho Brain Study Group

February 11, 1999
Autobiographies supplied by the Idaho Study Group Members My name is Rose. I am 49 years old. I grew up in a small farming community. After graduating from high school I attended a year of college, afterwhich I procured a job as a loan secretary at a bank. As was the expectation of girls of my time, at age 19 I married feeling so lucky to have found a man who would take care of me. Thus relieving my father of that duty. Life was good for about three years when my husband then decided to throw his college degree to the wind and farm with his father. This was about the time I decided there must be more to life and promptly decided it was time to start a family. Four boys arrived over a period of 8 years, not an easy task I had carved out for myself. Lots of hard work raising those boys with a husband that was already overworked at his job on the dairy farm.
When the boys started to get older, I went back to the working grind. A physicians insurance and bill collector, a physicians office manager, a pharmacists apprentice. During this time I contracted mono and over the pursuing years developed chronic fatigue syndrome. This malady made it impossible to work at a job and at home successfully, so I quit my job and came home to hibernate for several years. After toying with the idea of suicide, I decided there had to be more out there and proceeded to investigate alternative therapies for my illness. I started saying no to church jobs and started saying yes to my health. Now, today, with reflexology, vitamin therapy, weekly massages, meditation, energy healing, Reiki sessions I have control of my illness. I am now Asst. Manager at a gift store working between 4-5 days a week.
Once a week I meet with 4 other ladies where we exchange ideas, do energy healing on each other and just basically help be a support system to each other. And now we are studying The Frontal Lobe Supercharger together. And who knows maybe I'll find that elusive something else I've been looking for.....for so long.
---
My name is Tess. I am 44 years old. I live in a small town. My hobbies are sewing and music. I have 3 brothers and 7 sisters, of which I am the 7th child. While I was growing up we lived in a three bedroom house, with no heat in our bedrooms. I can remember my mother would warm blankets up at night to keep us warm before going to bed. They call them the good old days. Later in my teens we bought a new home. One of my older brothers passed away at age 7 and my older sister was murdered at age 37.
The month I graduated from High School, I was also married. I met my husband just after he returned home from his mission for the church we belong too. During the first part of our married life we moved away and were away for 3 years. At that time we moved back to where we were born and raised. We started a family the following year. My husband is a very talented man and has al ot of patience and sometimes too many patience. He became a General Contractor and went into a partnership with his friend for 10 years. The business fell apart last year. He is now starting up in his own business with his sons.
We have 5 children, 2 daughters and 3 sons. One daughter and two sons are married. I have one granddaughter at the age of two. During the time my children were young I stayed at home. When my first son started school he was doing well until he reached the 3rd grade. I could not figure out what was happening. He couldn't remember to bring his homework home. There would be times that he forgot how to do things when I just told him how to do it. He was later diagnosed with ADD . For 12 years he struggled with school. I later found out my two other sons were diagnosed with ADD and ADHD. The boys were very talented in other places such as math and making things with their hands and they have a higher IQ.
While the children were in school, I was a homemaker and designed Baby Dresses and sold them out of my hone during the day and at night I was a school teacher. As the children got older I started a job working at the county hospital. I enjoyed working with the newborn babies and the elderly patients and sometimes would work with patients with deadly diseases. While working at the hospital my mom passed do to a major stroke. My dad came to me and depended on me to help him, why out of eleven children would he pick me. I'm still trying to figure that one out...
While working at the hospital, I came to know (Rozanne) Ruth. I was working with her on a daily bases and has become a treasured friend and I came to know (Nancy) Barbara. Getting to know her was a wonderful opportunity she did Touch Therapy on me what an awesome wonder. I have known (Susanne) Rose most of my married life what a caring friend and a delight she is. For three years I no longer work at the hospital. I got MENTALLY AND PHYSICALLY burned out. I decided because of the great demand for the "Baby Dresses" that people were ordering I decided to open my own store in town.
Now that we are not working close together we get together weekly and discuss certain things we have experienced during that week. The Brain is very unique part of the Human Body working toward higher goals in working with brain books and tapes I hope to improve brain power.
---
Barbara- I am 59 years old. I have been married for 38 years to a wonderful man. We have 3 married children and 7 grandchildren. I was born at home into a family of 6 children and have lived all my life in our small farming community. My mother died when I was 14 years old and I became the homemaker, caregiver and banker of my family.
Although I received scholarships to 4 universities, I decided to stay at home, go to work at our local bank and continue to care for my father and one younger brother still at home. Please do not think this was grand and noble. There were additional reasons for making this decision. While working at the bank as a secretary , I met my husband and married at the age of 21. I continued working until the birth of our first child. We purchased a business after we had been married 4 years. He ran the business and I took care of all the office work. 16 years later we sold the business, purchased a farm and he became a dairyman.
I went to work at a new bank in town as head teller and vault teller. I had heard the term "Bankers Burnout" and 8 years later I knew exactly what it was all about. Bank tellers have the highest stress and lowest paying job there is. I was responsible for all the money from the time it entered the bank until it left and for keeping a group of women productive and happy. At this point a friend asked me to go in partners with her and open a self help store. We purchased the franchise and set up the store in a city 30 minutes away. WHAT A MISTAKE!! Let's just say that her business ethics and goals were not the same as mine. The owner of the franchise could not come to any terms with her or continue to work with her. He gave me the options of being the owner of the store or both of us selling the store back to the franchise. We sold the store back to the franchise. I managed the store for them until it was sold to another person. Seven months later I went to work in the business office of our local hospital.
Two years ago I decided that life is too short too not fully enjoy it. I am now at home. I own a knitting machine and knit baby afghans, sweaters and blankets to sell in (Vicki) Tess's store. I love doing this because I use the right side of my brain to design them and it is a very left brain activity when knitting on the machine. Music has played a big part in my life. I started like most of us with piano lessons as a child. I have sung with local choirs, chorus groups and participated in the productions of our local theatre guide. If I can adjust to Neil's music anyone can. While working at the hospital I learned how to do Therapeutic Touch through the nursing program at our State University. I work on people as a service, knowing I receive as much by doing this as they do.
---
The results of these individuals following suggested brain self-control methods will be printed here as they are sent to me in the following weeks and months.- Neil

The BRAIN BOOK and MUSIC STORE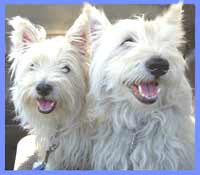 Chloe and Erfie

The AMAZING BRAIN ADVENTURE's MOST POPULAR PAGES:
BRAIN ADVENTURE!

Your BRAIN in 25 SECONDS (needs Shockwave)

ARTICLES: The LIBRARY FROM ANOTHER DIMENSION

DAILY BRAIN RADAR BLOG

What is "POPPING YOUR FRONTALS" ?

How Much Brain Do We REALLY Use?

IF I ONLY... Audio Song

Fun, yet highly educational...

BRAIN !POP! and BACKWARDS CLICK LESSON

OUR FIRST GLOBAL BRAIN EXPERIMENT DETAILS

NO-FEAR State of Mind

Easy Brain FAQs

Healing Hands

The Chinese Frontal Lobes Supercharge

Mind Motor Experiment

Brain Mandala Collection

Amygdala Reward

Global Lobe Telepathy

VIDEO

NEIL SLADE YOU TUBE TV

AN AMAZING BRAIN ADVENTURE MOVIE

SHOPPING

Books, Downloads, Audio, Music, CDs, DVDs:

The Brain Book and Music Store

SPECIAL LINKS

Painting From Another Dimension with Julia Lu

BRAIN PAINT YOUR CAR and MORE Quick Tips $50 Myth Base/Clear Heart of Painting DIY

Make Your Own Kindle Book or Ebook Here! 2

Painting From Another Dimension

BRAIN PRINTER INFO INK and REPAIR

Brain Dogs: THe eRfie and thE ChLoE sHOw

MUSIC, AUDIO and ART

BRAIN RADIO Stream and Podcast

BIG, BRAIN MUSIC STREAMING AUDIO PAGE

Visit the EXPANDED AMYGDALA ART GALLERY

Cosmic Conversations Album

A Starry Night Brain Bonus Album

ONLINE FORUMS

The DAILY BRAIN BLOG:

Newsletter Group

Yahoo Brain Explorers Yahoo Group Thousands of Posts)

BOOKS

The #1 Brain Book

The FRONTAL LOBES SUPERCHARGE

SECRET OF THE DORMANT BRAIN LAB

HAVE FUN! ANTI-RULES for Life, Learning, and Everything Else

COSMIC CONVERSATIONS Brain Essays

The BOOK OF WANDS

The Complete Brain Book Set

TESTIMONIALS

Tickle Your Amygdala- Is it REAL?

See what people say...

More Amazing Stories

EXTRAS

Our very own

ABOUT NEIL SLADE

1970's: The Dormant Brain Research Lab Gate

Feathers

Me On Tree

Teleportation

Our Brain Revolution Flag

4 Million Views: Dimensions

Broz's UFO

VIEWZONE Articles:

Fun With Body Putty

Brain Lab Photo Tour
Your Amazing Brain Adventure is a web site all about Tickling Your Amygdala- i.e. turning on the best part of your brain as easy as clicking on a light switch. This is done as easily as imagining a feather inside of your head stimulating a compass, the amygdala. The amygdala is a set of twin organs, a part of your brain that sits right in between the most advance part of your brain- the frontal lobes and pre-frontal cortex- and the most primitive part of your brain- your "reptile brain" and brain stem. By tickling your amygdala you instantly and directly increase creativity, intelligence, pleasure, and also make possible a spontaneous natural processes known as "paranormal abilities", although such things as telepathy and ESP are really as natural as breathing, or as easy doing simple math in your head. The ability to self stimulate the amygdala by something as simple as thought has been proven in laboratory experiments, such as those conducted at Harvard University research labs, 1999-2009, and can be tracked with modern brain scanning machines such as fMRI and PET... Indeed, thought is faster than light.
Other sites of interest:
EasyPaintYourCar.com is a painting site dedicated to learning how to paint a car yourself, even if you've never painted a car before. You can refinish your car to professional standards at home, better than if you take it to someone else, and enjoy doing it at a fraction of the cost of having it done in an expensive shop. You can repair dents, rust, and use the most durable real automotive paint, and even learn to apply it without any special or expensive gear, in a safe and enjoyable manner. Paint your car in your garage, car port, or even driveway. You can spray, use an HVLP gun, or even use a roller.
Easy Make A Kindle and Your Own Publishing are sites about self-publishing and writing, and how any person can publish materials, print, online, and electronic books. You can drop out of the corporate slave labor rat race and own your own life by writing and distributing your own books on the subject that you know best.
InkJetHelper.com is a web site about escaping from the ridiculous cost of ink jet printer ink refilling- and refilling your printer for pennies instead of $70 a shot. It also has useful tips about maintaining ink jet printers, especially Canon brand printers.
Julia Lu Painting is all about the creative works of Chinese painter Julia Lu, a modern master of oil and water color painting. Julia shares her creative secrets, ideas, as well as her art work.
Off-site links Neil on Lulu Car On Lulu Tribe Blogger Wordpress Cookbook Space PaintWordpress Tripod 2 Google Wands Amazon B&N Kindle Facebook Linked GooglePlus Coast2Coast Viewzone YouTube 2 Blogtalk 1 2 3 4 5 6 7 8 9 1 2 3 4 5 6 7 8 9 1 2 3 4 5 6 7 8 9 1 2 3 4 5 6 7 8 9 a b c d e f a b c e f g h i 8 7 6 5 4 3 1 2 a b c d e f g h i a b c d e f g h i j k l m n o p q r s r u v w x y