MIND ON GRAY MATTER

Article by Thom Wise, The Denver Rocky Mountain News
Neil Slade doesn't just wake up in the morning. He clicks the amygdala in his brain. The enthusiastic Slade, a brain researcher for nearly 20 years, is deeply concerned that children know more about computers and cars than they do about the one machine that's most important to them: good ol' gray matter. Consequently, he's used to giving crash courses on its physiology.
"The back of your brain is your reptile brain," Slade says. "It' s what directs your basic survival skills, where thoughts of self- defense, fighting and competitiveness come from. The center is called your mammal brain, which controls your emotions and gives all the basic social skills. And then there's your frontal lobes. Spread your hand over the forehead - they're everything under your hand. The frontal lobes are where you plan and conceptualize abstract thoughts. I call what computes there 'CICIL' short for Cooperation, Imagination, Creativity, Intuition and Logic." Slade gets more animated by the minute, like a preacher who has confidently been spreading the good word for many years.
"When you get up in the morning, energy starts to flow forward starting with the reptile brain,'' he says. "A trickle gets through to the frontal lobes, which is basically what people are talking about when they say we only use 10 percent of your brain. All I'm trying to do is help people learn how to increase activity to the frontal lobes."
So what about the amygdala?
"Think of it like a light switch," Slade says as he pops up from his chair to demonstrate how a switch clicks up and down. "The amygdala (uh-MIG-duh-luh) is part of your brain, at the center of your mammal brain. You actually have two of them, about one inch inside from the temples. One controls the right hemisphere (of your brain), the other the left. "(To `click' it) close your eyes and imagine you have a feather in your hand. Then visualize one of the amygdala inside your brain. ... Slowly pull the feather in your hand back toward the inside of your head ... and tickle it."
"What you're doing is pushing all your positive electrochemical thoughts forward, at least momentarily, toward the frontal lobe. You' re turning on the most advanced part of your brain, which can then reward you with pleasure. Insufficient frontal-lobe activity is what creates the Unabomber; it's what generates anger, rage and war. The solution is to shift gears and start using more of the best part of the brain."
Slade began his study of the brain with T.D.A. Lingo at his Dormant Brain Research and Development Laboratory, near Black Hawk. Lingo died in 1993, but Slade has remained one of his most dedicated students. "Most of the formal research on how to turn on your brain ended in 1987," Slade says. "(Lingo) was an incredibly intelligent man, very intense and well-read but very eccentric. I listened and learned and, I think, have found a more palatable way to get the information out. I realized that people like to have fun, and if you make it fun you can actually motivate people."
Slade has written several books on brain study, mostly because he didn't enjoy having to "repeat himself" at book signings. Titles include Brain Magic, Frontal Lobes Supercharge Book and Have Fun: Anti-Rules for Life, Learning and Everything Else. He's recorded original music as well, which runs from classical to jazz genres.
Things were moving along fine, the books were selling and Slade enjoyed an occasional live reading or musical performance until 1997. That's when nationally syndicated radio talk-show host and paranormal aficionado Art Bell - along with his estimated listening audience of 15 million to 20 million fans - got wind of Slade.
"Being on the Art Bell show has been unbelievable, way beyond anything I'd ever imagined," Slade says. "In the two weeks after I was on last July, I sold 15,000 books and tapes. And only four have been returned. People are listening. I've probably been on at least a dozen times. I did six shows last summer alone. I think Art is a total genius. He's not into politics, he's interested in anything that's different - and he doesn't make any bones about it. He treats everyone with respect, even the guests who are totally nuts.''
In turn, Bell has only kind words for Slade. "His clicking the amygdala forward works," Bell says emphatically. "From the simplest experiments to the more serious experiments involving millions of people creating rain where rain was not forecast, it works. It's all reflective of the power of the human mind." As for those showers, during one of Bell's shows Slade had listeners focus all their attention on making it rain in a drought-stricken area of northern Florida. Within days, the area received 10 inches of rain. (The experiment is documented on Slade's Web site: www.Neil.Slade.net.)
Whether it was a coincidence or mind over matter, Slade remains realistic about the recognition he has received. "It's given me the means to survive as a musician," he says. "I have no illusions, but folks are hearing about (the brain research) all the time. It's growing exponentially."
"There has to be a positive for every negative. That's how the universe is put together. For myself, I don't like being stuck in my reptile brain, where everything is black or white. I think that everything is black AND white."
---
INFOBOX
NEIL SLADE
Education: Graduated magna cum laude with music education degree from Metropolitan State College of Denver.
Personal: Single, with one goldfish.
Occupation: Musician, author, artist and "brain educator."
Brain educator? "I give people the basic information on how the brain works and inspire people to do more with it. Then you can use that information to change your own life and do whatever you want to do a zillion times better ... because your motor is working on all cylinders."
---
Back to The Library From Another Dimension Back to The Amazing Brain Music Adventure
Back to The Amazing Brain Music Adventure


The BRAIN BOOK and MUSIC STORE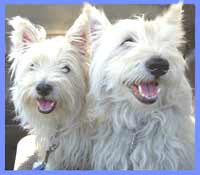 Chloe and Erfie

The AMAZING BRAIN ADVENTURE's MOST POPULAR PAGES:
BRAIN ADVENTURE!

Your BRAIN in 25 SECONDS (needs Shockwave)

ARTICLES: The LIBRARY FROM ANOTHER DIMENSION

DAILY BRAIN RADAR BLOG

What is "POPPING YOUR FRONTALS" ?

How Much Brain Do We REALLY Use?

IF I ONLY... Audio Song

Fun, yet highly educational...

BRAIN !POP! and BACKWARDS CLICK LESSON

OUR FIRST GLOBAL BRAIN EXPERIMENT DETAILS

NO-FEAR State of Mind

Easy Brain FAQs

Healing Hands

The Chinese Frontal Lobes Supercharge

Mind Motor Experiment

Brain Mandala Collection

Amygdala Reward

Global Lobe Telepathy

VIDEO

NEIL SLADE YOU TUBE TV

AN AMAZING BRAIN ADVENTURE MOVIE

SHOPPING

Books, Downloads, Audio, Music, CDs, DVDs:

The Brain Book and Music Store

SPECIAL LINKS

Painting From Another Dimension with Julia Lu

BRAIN PAINT YOUR CAR and MORE Quick Tips $50 Myth Base/Clear Heart of Painting DIY

Make Your Own Kindle Book or Ebook Here! 2

Painting From Another Dimension

BRAIN PRINTER INFO INK and REPAIR

Brain Dogs: THe eRfie and thE ChLoE sHOw

MUSIC, AUDIO and ART

BRAIN RADIO Stream and Podcast

BIG, BRAIN MUSIC STREAMING AUDIO PAGE

Visit the EXPANDED AMYGDALA ART GALLERY

Cosmic Conversations Album

A Starry Night Brain Bonus Album

ONLINE FORUMS

The DAILY BRAIN BLOG:

Newsletter Group

Yahoo Brain Explorers Yahoo Group Thousands of Posts)

BOOKS

The #1 Brain Book

The FRONTAL LOBES SUPERCHARGE

SECRET OF THE DORMANT BRAIN LAB

HAVE FUN! ANTI-RULES for Life, Learning, and Everything Else

COSMIC CONVERSATIONS Brain Essays

The BOOK OF WANDS

The Complete Brain Book Set

TESTIMONIALS

Tickle Your Amygdala- Is it REAL?

See what people say...

More Amazing Stories

EXTRAS

Our very own

ABOUT NEIL SLADE

1970's: The Dormant Brain Research Lab Gate

Feathers

Me On Tree

Teleportation

Our Brain Revolution Flag

4 Million Views: Dimensions

Broz's UFO

VIEWZONE Articles:

Fun With Body Putty

Brain Lab Photo Tour
Your Amazing Brain Adventure is a web site all about Tickling Your Amygdala- i.e. turning on the best part of your brain as easy as clicking on a light switch. This is done as easily as imagining a feather inside of your head stimulating a compass, the amygdala. The amygdala is a set of twin organs, a part of your brain that sits right in between the most advance part of your brain- the frontal lobes and pre-frontal cortex- and the most primitive part of your brain- your "reptile brain" and brain stem. By tickling your amygdala you instantly and directly increase creativity, intelligence, pleasure, and also make possible a spontaneous natural processes known as "paranormal abilities", although such things as telepathy and ESP are really as natural as breathing, or as easy doing simple math in your head. The ability to self stimulate the amygdala by something as simple as thought has been proven in laboratory experiments, such as those conducted at Harvard University research labs, 1999-2009, and can be tracked with modern brain scanning machines such as fMRI and PET... Indeed, thought is faster than light.
Other sites of interest:
EasyPaintYourCar.com is a painting site dedicated to learning how to paint a car yourself, even if you've never painted a car before. You can refinish your car to professional standards at home, better than if you take it to someone else, and enjoy doing it at a fraction of the cost of having it done in an expensive shop. You can repair dents, rust, and use the most durable real automotive paint, and even learn to apply it without any special or expensive gear, in a safe and enjoyable manner. Paint your car in your garage, car port, or even driveway. You can spray, use an HVLP gun, or even use a roller.
Easy Make A Kindle and Your Own Publishing are sites about self-publishing and writing, and how any person can publish materials, print, online, and electronic books. You can drop out of the corporate slave labor rat race and own your own life by writing and distributing your own books on the subject that you know best.
InkJetHelper.com is a web site about escaping from the ridiculous cost of ink jet printer ink refilling- and refilling your printer for pennies instead of $70 a shot. It also has useful tips about maintaining ink jet printers, especially Canon brand printers.
Julia Lu Painting is all about the creative works of Chinese painter Julia Lu, a modern master of oil and water color painting. Julia shares her creative secrets, ideas, as well as her art work.
Off-site links Neil on Lulu Car On Lulu Tribe Blogger Wordpress Cookbook Space PaintWordpress Tripod 2 Google Wands Amazon B&N Kindle Facebook Linked GooglePlus Coast2Coast Viewzone YouTube 2 Blogtalk 1 2 3 4 5 6 7 8 9 1 2 3 4 5 6 7 8 9 1 2 3 4 5 6 7 8 9 1 2 3 4 5 6 7 8 9 a b c d e f a b c e f g h i 8 7 6 5 4 3 1 2 a b c d e f g h i a b c d e f g h i j k l m n o p q r s r u v w x y