PRINTER BRAND COMPARISON
First:
My un-biased tested and compared recommendation to most people for most applications for any brand printer, with a free shipping coupon code shown here:
This is the ink I USE, and that I've tested to be superior to any of the dozens of available second and third party alternative inks. All inexpensive inks ARE NOT ALIKE- most others give inferior color. This includes off the shelf retail alternative cheap ink sold in places like Office Depot, Staples, etc- which is not good at all.
It is generally 50% less expensive than the cost of regular ink refills, with as good or better color than OEM. It is even less expensive when you but more than one cart at a time, and this is how I purchase ink.
There are cheaper inks than this-- but I don't use them...
Read HERE to find out why, the alternatives, and the difference between inks including image comparisons.
CANON
Also see Canon Versus The Universe
UPDATE:
CANON PRINTERS 2007 and beyond:
Canon has introduced CHIPPED CARTRIDGES, ie. the 8CLI series of carts
Bleeech.
The alleged reason is to allow consumers to better gauge the ink level remaining in their printers.
Bullcrap.
The real reason is that Canon has now followed the lead of Epson, and HP, is because chipped carts makes it more difficult to replace Canon OEM carts with less expensive aftermarket carts. The carts electronic chip not only sends ink level info to your computer, but also prevents you from replacing the cart with anything BUT a cart with a CANON CHIP on it.
Presently (September 2007) no other company makes a cheap cart to replace the POST ip Series printer carts, i.e. the 8CLI carts.
Some companies ALLUDE that you can remove the Canon chip and put it on their inexpensive carts and then use.
I've tried this with VERY LITTLE SUCCESS.
SO-- if you don't want to shell out big bucks for Canon 8CLI carts, your only REALLY RELIABLE alternative is to
REFILL THE CARTS WITH BULK INK.
This is more inconvenient than just sticking in a cheap cart, but in the end, good bulk ink like MIS is going to give you better results than a prefilled cart with cheap ink.
Although I LOVE G&G carts, and the CONVENIENCE of their product, for my ip4200 (which uses the 8CLI carts) I simply refill with MIS ink. See http://www.neilslade.com/inkjetstuff8.html and MIS Inkjet Supplies
OTHERWISE......
The Canon printers are great. Period. THEY ARE UNBEATABLE. They are lightning fast. For most everyone, including full fledge professional photographers who print small, moderate, or even large numbers of prints, they are the printer of choice. I have printed THOUSANDS of 8X10 photos on my S900 and my i960. Now that I have figured out the few points of smooth running, I have no qualms. I just gave my s900 to a friend and replaced it (though this was not necessary) with a brand new i960. (Essentially the same printer, although the new one has larger paper capacity and a front USB port for direct printing from a digital camera.
I now own the i960, and it prints better and slightly faster photos than any previous model. This is the FERRARI of currently available inkjet printers, and the price of a Honda. If you want the best printer for color graphics and photos, THIS IS IT. For those interested, it actually prints better than the earlier i9100 (a larger format printer). See http://www.steves-digicams.com/2003_reviews/canon_i960_pg4.html Steve is a professional photographer who reviews EVERYTHING photo. He knows of what he speaks (as do I :-)
For one thing- in many of the better Canon printers, each ink color has its own individual replaceable tank. So, if you run out of one color more than others-- and you'll find that in SIX COLOR SYSTEMS the "photo cyan and photo magenta" go much faster than others- you don't have to throw out the WHOLE CARTRIDGE and you replace just the one empty cart. This is not applicable if you are refilling your carts, but if you are like most people and simply replace an empty ink cartridge-- this makes a HUGE DIFFERENCE in your ink cost.
A couple of seasons ago one professional reviewer (Steve) can be quoted comparing the Canon S900 and S9000 (same exact printer with a bigger paper carriage) with other inkjet printers (and I only read this after my own discoveries): "Up until about two months ago I was a die-hard Epson user. For the last four years there has always been a Stylus Photo printer (usually the latest model) sitting on my desk. After reviewing the Canon S9000 I was no longer satisfied with the printing speed of my Epsons or any other inkjet for that matter." He goes on to say that he in fact has passed on purchasing the admittedly incredible $700 Epson 2200 because he already owns the Canon- and the quality of the two printers are indistinguishable- only the Canon works faster and is half as much money.
I had the software installed and the Canon printers up and running in minutes, unlike the HP units. They are a breeze to use and control, and offer the excellent flexibility in terms of settings, and REMEMBERING custom settings. Set up a paper/image combination and recall it in one click.
The prints from six color Canon printers was AMAZING. What else can I say. The $200 (retail) printers turn out prints that are indistinguishable from chemical high quality lab photos except perhaps under an electron microscope. The four color Canon printers are excellent, but not quite as good. Most people would not be able to tell the difference unless they really looked hard. If you don't need photographic reproduction quality, and just need an excellent color inkjet, the less expensive Canons are great. If you want professional results and need that extra edge-- go for the six color printers. The main difference between the i960 and the i869 is speed, the higher priced spread goes faster. The model i9100 is identical to the i960 but allows for larger format prints.
Here's a repeat of the NEW CANON MODELS INFO at the top of the page in case you missed it:
REGARDING the new line of Canon printers: Okay, Canon printers BEAT ALL, no question. But the new season of printers, the PIXMA printers are a de-evolution of last years superlative i-series printers- which were PERFECT. Alas, most companies are guilty of planned obsolescence, and often make changes for changes-sake to sell new printers. I recommend the Canon i960 above EVERY printer made-- but they are being phased out, so get one while you can, found for about $135 online these days.
The i960 offers the fastest, most vivid, most highest detailed, sharpest imaging of ANYTHING, including all other Canon models. It is the LOTUS ELAN, the Ferrari, the Acura NSX of inkjet printers.
The new $179 PIXMA IP6000 is 6 color, but only as fast as the i960 at lower resolutions. Higher resolutions, its slower- for the same speed as the i960 at all resolutions, you need the 8500. For many people, the ip600 or ip600d -adds an LCD for computerless printing with select cameras- ($179 at Best Buy) will work very well with minimum expense.
The the i9900 prints as nicely as the 960, but is much more expensive, and requires two additional colors (red and green) that you don't really need. It does allow for bigger prints if you really need that. The i9100 is a better deal, big tray, and 6 color, though microscopically not as absolutely fine as the 960- naked eye, might not be able to tell the difference. A very very very minor difference in printing between the 9100 and the 960 This printer is/has been phased out. Figures!
The IP8500 again is much more expensive than the older i960, requires the two additional inks, and is for all purposes the same speed as the 960.
All of the other PIXMA printers are only 4 color with an additional black, equivalent to the i560 models. These are good printers and suitable for most consumers, but not as good as the 6 or 8 color printers for really semi-pro or pro use.
AND 8 color printers (9900 and 8500) will require two more color cartridges for not a big difference in results. More money, less bang for the buck.
SO- get one of the i-series while you still can-- ink will be available for years and years to come, and you'll get more for your printer money, absolutely. When the time comes and you can't get an i series printer-- the new PIXMA printers are still going to give you better results and reliability than ANY other companies machines.
I do NOT work for Canon.
PLEASE READ ALL OF THE CANON MAINTENANCE INFO BELOW if you have a newer Canon printer.
ONE IMPORTANT NOTE: Canon does not tell you to regularly use the "clean" or "deep cleaning" functions of their printers in the instruction manual unless there is a problem. Think PREVENTATIVE MAINTENANCE. After printing THOUSANDS of sheets myself on my Canon printer, I would STRONGLY recommend you do this after large batches of prints to extend indefinitely the life of your printer head. Otherwise it will clog, just like any other printer head.
---
EPSON
Epson printers are okay, if you don't know any better. As of September 2004, the HP printers are turning out better looking prints- although HP ink refills are ridiculously priced. Epson prints look weak and lifeless if you actually compare them right next to identical prints printed on Canons or HPs.
Epson printer heads CLOG. Just ask the guy selling them at Comp USA. I had exactly the same experience with the Epson printer I owned for a while.
The EPSON brand printers have a better reputation for quality printing and reliability now than a few years back.
Last year I tested the relatively inexpensive C80 Epson printer--- just dreadful colors, only good for unimportant work. Avoid the cheapest printers in any brand anyway unless you are a dirt poor student who will only be printing out psychology essays.
Epson printers are are slower than comparable Canon printers at the very highest resolution settings- not really an issue unless you are always printing a lot of microscopically fine prints-- and I am not refereeing to the typical average snapshot photo.
See some details of the new R800 printer here http://www.neilslade.com/printtest.html
For the same amount of money, get a Canon.




CONTINUOUS FLOW SYSTEMS FOR EPSON
The biggest advantage of the Epson (and now BCI-6 cartridge Canon) printers is this-- you can outfit them to take "Continuous Flow Systems". A company named MIS Inkjet Supplies as well as www.colorbat.com manufactures a retrofit ink system for many Epson printers. For the P900 this runs about $150, which is not cheap-- unless you are printing thousands of prints every year like me. Then, THEORETICALLY it pays for itself. Theoretically mind you. Another company, Niagra, sells a similar (if not identical) system for $260. Another company $190. They all look the same.
But I had a relatively difficult time getting it to work properly-- and I am NOT all thumbs. It took several hours, most of an entire day to get it to work as promised. Eventually after much cursing it did. All the companies say "easy to install". Maybe with lots of practice the people selling these can get them to work quickly. I could not. The Colorbat vaccum pump system uses a slightly different method to get ink flowing initially, and looks like a better method than the MIS, and may be the better choice of the two.
HOWEVER, then, after spending $150 on this MIS version system, I only find that the Epson P900 heads wear out and produce inferior prints to the Canon. A waste of time and money. The 1280 model printers may produce better prints than the P900- but funny thing, I have not received ONE EMAIL from an Epson owner telling me otherwise, AND news is that the 1280 is being phased out.
Previously I was using a Canon S900 to do all of my commercial color photo printing. This required often refills using a syringe and unplugging the Canon Ink cartridge. If you do this A LOT-- you learn to hate this process. You get ink on your hands, and nothing but nothing but Clorox will remove the color. Not even the strongest solvents or paint remover. You have to bleach the ink off your hands. You can wear gloves, but if you refill the carts frequently, its hard not to make a little bit of a mess once in a while. But mostly, the routine of cleaning the syringes, wiping the counter, cleaning the carts-- if you have to do this three times a day-- bleeeeccch. Once a week or less, okay, I could live with that. But given that we've now found a source of pre-filled Canon compatible ink carts at $2 a shot, its a real toss up whether or not its worth it to refill carts at all. For most people, its not worth refilling- I've learned to accept refilling with the syringe. There is NO WAY I'm going to settle for the inferior quality of Epson prints.

The CFS replaces the printer cartridge with a MIS cartridge with permanently installed ink tubes that run to bottles of ink affixed to the outside of the printer. You never replace the cartridge any more. You will have to replace the ink in the bottles, but they will last for thousands of prints, and refilling the bottles is a total snap compared to using syringes to refill ink cartridges.
Admittedly, it will take you a half hour or more to install the system. The directions of what ink bottle goes to what tube was BACKWARDS in the directions-- be careful (Maybe they've fixed this by now.) On my P900 YELLOW INK goes towards the front of the printer NOT BLACK as in the directions.
It will take a lot of test prints before the ink tubes fill properly with ink from the bottles. It may be messy-- wear gloves and put newspaper down. Again, if you have any clogged ink jet nozzles to start with, you will be a madman trying to get your CFS system to work right. Makes sure your printer is new, or works PERFECTLY first.
I found that I could use the "bottom fill" syringe supplied with the kit to quickly draw ink fully into the tubes by sucking ink from the bottom of the permanent cart after connecting it all up. (If you get this system you'll understand).
ALSO NOTE- To install the permanent cartridge (and by the way, you can also revert back to the replaceable cartridges at any time, but why you would want to is beyond me....) YOU HAVE TO REMOVE THE PIVOTED HOLD-DOWN CLIPS THAT HOLD THE PERMANENT MIS CARTRIDGES IN PLACE. The MIS instructions did not illustrate this, and poorly explained it. Watch this when installing the MIS carts in the beginning.
Ask around, if you know someone using one of the pro Epson printers at $400 or more, compare the results with some of the Canons. At the under $300 range, I'm not convinced Epson is so hot.
My advice- skip the Epson printers entirely, even with the Continuous Flow System, unless you really really REALLY must have pigmented ink. Think about this VERY carefully.
---
LEXMARK The LEXMARK brand printers seem to suffer the similar reputation for lack of reliability as Epson. I (and many others) was least impressed with the test prints, even on the highest priced and highest resolution printer. Skip Lexmark unless you are the gambling type who is not concerned with anything except saving a few bucks. They may have improved things lately, but by gossip I've heard and read, not by much.
---
HEWLETT-PACKARD
Hewlett Packard printers have served me well in the past, even their entry level printers. They are built like tanks. However, this newest round of HP inkjet printers uses cartridges that cost (per volume of ink) nearly THREE TIMES as much as comparable Canon inks. (HP Cartridges #56, 57, 58). Ouch.
The very newest line of HP prints look quite good, and more vivid colors than Epson, although generally darker in tone than either Canon or Epson. Last time I check, HP OEM ink carts were TINY and relatively very expensive.
A new series of HP printers is due out at the end of 2004- and these printers claim to use half the ink, and print faster. We will keep our eyes open when these are available for testing.
If you haven't yet, look at the PRINTER Quiz where you can get a good look at how the recent top of the line HP printer stacks up
The main disadvantage to HP printers is the combined color carts, which also include a new printer nozzle head. About $80 to replace all the inks in an HP printer- and these are small cartridges to boot. Not very cost effective at all. And the HP printers - the fastest one- is more than three times slower than the fastest Canon printers.
Sorry, but I just can't get very enthusiastic considering these major drawbacks.
The new HP photo printers using the new "longer lasting prints" (cartridges 56, 57, 58) literally stink when you print. Not a lot, but I noticed a distinctly bad odor coming from the printer and the prints that reminded me of dirty dog poop. This was not true of my older HP printer (model 932C). Unfortunately the older HP printers (and most other brands) turn out prints that fade very quickly left up on the wall in regular indoor room light, unlike regular chemical processed photos. Maybe they've changed this as of summer 2004.
Finally, the HP prints of humans as of early models in 2004- that is to say faces and flesh tones- took on a distinctive WAXY look on 8X10 photos that I did not care for at all , and which I did not notice from the older printers. This was surprising since the newer resolution of 2400 X 1200 dots per inch should crank out very detailed and natural prints. Upon inspection of graphic designs, like the Zow-X poster, fine details were lost in printing, and there was an uncorrectable high contrast in the print. This may have been avoided in the highest print setting at 4800 dots per inch- but this used unacceptable HUGE amounts of ink and took forever to print out.
I don't know if this waxy quality of flesh carries through in the top of the line models, but considering the rest- its a moot point anyway. I cannot recommend HP printers to anyone, except millionaire turtles.
Finally, did you every try to install or re-install an HP printer? Welcome to computer hell. Maybe they've gotten better since 2002/2003. Maybe not.
I am a computer NERD, and it took even me about a half hour to even get the thing running. (New model 5550.) And even this is huge improvement over installing the older models, and I would never wish THAT on my worst enemies.
You OWN the Best Brain Brand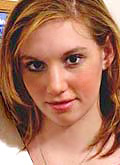 Click link to ENJOY the best printer part of your brain
NEXT SECTION "Ink and REFILLING Cartridges" CLICK THIS
and Inkjet Stuff Home
Off to: The Amazing Brain Music Adventure