GENERAL CANON VERSUS EPSON and all other brands INFO:
First:
My un-biased tested and compared recommendation to most people for most applications for any brand printer, with a free shipping coupon code shown here:
This is the ink I USE, and that I've tested to be superior to any of the dozens of available second and third party alternative inks. All inexpensive inks ARE NOT ALIKE- most others give inferior color. This includes off the shelf retail alternative cheap ink sold in places like Office Depot, Staples, etc- which is not good at all.
It is generally 50% less expensive than the cost of regular ink refills, with as good or better color than OEM. It is even less expensive when you but more than one cart at a time, and this is how I purchase ink.
There are cheaper inks than this-- but I don't use them...
Read HERE to find out why, the alternatives, and the difference between inks including image comparisons.
SUMMARY- Here's the bottom line:
Canon specializes in making appliances for visual media, i.e. cameras. That's their main deal.
They make the best consumer still cameras and some consider the best pro cameras out there. I own, and have owned many fabulous Canon still and video cameras, consumer and pro.
Every use a good HP camera? Lexmark? Epson? Of course not.
Their attention to fine photographic equipment carries over to their printers. I've been using Canon printers for fifteen years, and will not switch.
The only problem with Canon printers is the obscene Canon cartridge prices. So, refill yourself with MIS bulk ink, or use the Inkgrabber (and there are some other decent brand) carts and save a pile of money.
Again: If you are a professional and SELLING prints- you are introducing all kinds of problems to the equation. Print life is of EXTREME IMPORTANCE. Dye based prints MAY be problematic. Inkjet dye based prints will fade under the right conditions. And HOW DO YOU KNOW where your customers will put prints you SOLD for MONEY to them? You don't. So you need absolutely the best life. In these cases- real color lab photo prints may look pretty good. DO YOUR HOMEWORK.
FOR MOST HOME CONSUMERS printing their own photos, hobbyists who enjoy their own prints- its a different story.
Okay, for a lot of people, any current inkjet printer works fine. However, if you are a discriminating user, a hobbyist, semi-pro, or pro, you'll want to look closer.
For moderate use, the Canon printers win over all the others, without question. I have owned both the Canon S900 printer and recently purchased the 2 Epson P900s. I have spoken to store managers who sell all brands of printers. I have spoken with Epson owners. I have compared prints from ALL printers.
The Canons beat all in reliability, color accuracy, and speed. Hands down.
Most everyone who REALLY knows how all these printers compare agree. And this does not include the vast number of amateur printer reviewers on the web and magazines who pose as professional reviewers.
I had hope for the comparably priced Epson, but alas, after a month of use I am not very enthusiastic after comparing the two side by side. My apologies to Epson users. The Epson offered the addition of adding a continuous ink flow system, which meant never again replacing a cartridge, and instead using ink from bottles affixed to the side of the printer. After struggling for a couple of hours to get this system to work- it worked fine. But after a month, the printer started producing inferior and noticeably blurry prints. And it wasn't the ink-- I put the factory ink cartridge back in, and the prints remained less sharp than they were when the printer was new. Cleaning the heads and aligning the heads helped nothing. My guess is that the Epson inkjet heads are prone to some sort of wear or clogging, of which the Canon is impervious. This is well established. I first noticed this with a previous Epson printer that I exchanged, thinking this was a problem printer. Alas, my brand new one turned out perfectly sharp prints at the beginning-- and now after 30 days, the blur is showing up on this one as well. It's been returned for a refund.
Recently my local Comp USA posted comparative pictures from the newest Epson, Canon, and HP printers.
Epson prints were the least attractive next to the other two brands. They were dull and lifeless.
The HP prints looked very good, but were darker than the others. But ink cost is astronomical.
The Canon prints were VIVID and VIBRANT.
Now, add to the fact that Canon printers are extremely reliable over the long run, print twice as fast as any other printer, and maintain printed image quality irregardless of how long you use the printer and how many prints you print- what conclusion do you make?
My Canons have NEVER produced blurry prints, after THOUSANDS of prints. My main objection to using the Canon for a very large output was that refilling the carts with syringes was getting to be annoying. The ink at inkgrabber.com made this a moot point- its easy to throw in another cart at $2.50, rather than the $12 retail. If the decision between the Canon and Epson is based on the availability of a continuous flow system, Canon STILL WINS, because the prints are that much better. I've gotten used to refilling with syringes because of my high volume of ink use..
We also compared the Epson prints with the Canon prints in terms of accurate photographic color-- the Canon i960 and the older S900 seemed to edge out the Epson P900 in accuracy of the original object, although the Epson matched the monitor view a bit better-- but this is not to be preferred, as what you want is realistic color prints-- not necessarily what an LCD monitor shows as electronic color. IN generally, for graphics, the Canon prints were VIVID, where as the Epson graphic prints were "pedestrian". This holds true for the latest generation of Epson and Canon printers.
Further, the Canon software that comes with the printer is SIGNIFICANTLY better than the Epson software on several accounts (last time I checked). Canon gives you photo stitching software than is incredibly good, allowing you to create a single PANORAMIC photos from several individual regular photos, providing you take two of more photos with your camera pivoting as you go. No panorama setting is necessary on your camera. I was AMAZED when I first used this program and saw how intelligently and well it worked- it is a really cool Canon offering. Canon also gives you an "Easy Photo" program that makes printing amazingly easy, and allows you to print a number of different prints on the same sheet of paper. The Epson program that comes with their printers to accomplish this is quite inferior. Why the difference between Canon and Epson photo printers at the mid-price range? Well, Canon is a HUGE company that has specialized in photo supplies and hardware for decades, and they are industry leaders in this regard. Epson is a smaller company that really began as an office supply hardware outfit, and they just don't have the resources of Canon, and apparently the expertise either.
Canon wins, it's really no contest after all. Apparently many magazines are in total agreement with me in their printer reviews, including Mac World.
The best brain in the world is YOURS- click it on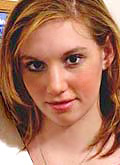 Click link to experience the world's best brain- between your own ears
*****SEPTEMBER CANON CFS UPDATE: ********
I have never gotten a Continuous Flow System to work with my Canon-- probably due to the fact that I print such huge volume at a time, and the systems can't get enough ink into my cartridges fast enough.
There are a couple of Canon CFS systems out there by www.Colorbat.com and Niagara (way expensive) and people have had luck with these. No such luck in my case.
Decide if you are putting light, or huge demands on your printer- one of these might work if you are not asking your Canon to do extraordinary loads, as I regularly do. Decide your risk on the investment.
>>>Keep in mind, this is only for the CFS system-- I still recommend Canon printers above all others, and for moderate to large volume printing, the syringe refill method has proved to be effective, relatively easy, and completely reliable after years of use. If you don't want to refill, the inkgrabber.com replacement cartridges, and other low cost carts by the companies listed on this page for Canon BCI-6 carts (and others) have proven extremely reliable, perfect quality, and although more expensive than re-using carts and refilling, are a bargain versus $12 a color for the "official" Canon carts.<<<
>>>>>>>
NEXT SECTION "Ink Jet Print Life" CLICK THIS
and Inkjet Stuff Home
Off to: The Amazing Brain Music Adventure