PRINTING on CDS and CD Labels
First:
My un-biased tested and compared recommendation to most people for most applications for any brand printer, with a free shipping coupon code shown here:
This is the ink I USE, and that I've tested to be superior to any of the dozens of available second and third party alternative inks. All inexpensive inks ARE NOT ALIKE- most others give inferior color. This includes off the shelf retail alternative cheap ink sold in places like Office Depot, Staples, etc- which is not good at all.
It is generally 50% less expensive than the cost of regular ink refills, with as good or better color than OEM. It is even less expensive when you but more than one cart at a time, and this is how I purchase ink.
There are cheaper inks than this-- but I don't use them...
Read HERE to find out why, the alternatives, and the difference between inks including image comparisons.
A few printers brag about printing direct on CDs.
This sounds good, but in actuality is a BAD idea for home inkjet printing setups.
You will NOT get the same results as factory professional direct CD printing.
There are three big drawbacks to at-home direct CD printing--
1) Ink dry time is NOT instant as it is with printing on regular peel off labels. You have to set the CDs aside for quite a while, otherwise the ink will smear.
2) CDs with white printable labels are significantly more expensive than plain CDs. I typically can get 100 GOOD blank CDs at MicroCenter for $10 or somewhere else on sale.
3) Label printing LOOKS BETTER!
4) Printing labels on peel off paper, then applying them is WAY FASTER then attaching the special CD tray onto your printer and printing, and waiting for it to dry.
So, although it sounds nice, direct CD printing on your home inkjet its really a big pain in the butt!
I use ONLY Fellowes brand Matte Photo quality CD labels and the NEATO brand label creation and application software and disc plastic applicator. Very very easy to use-- although I prefer the earliest Neato version 1.1 to the newer versions. SO what else is new, eh? The brilliance and sharpness and intensity on this brand labels is the BEST I've seen, and is far superior to inkjet direct to CD quality.
I now get my labels at Provantage.com
http://www.provantage.com/pr_70893.htm
(store bought much more expensive) for the cheapest price, about 10 cents per label at the 300 or 500 label quantity. A little more for the smaller quantities. . If you goof, you can always apply a second label over the first- something you can't do with CD printing0 though you can apply a label over a bad CD print.
FROM STEVE'S DIGITAL CAMERA and PRINTER REVIEWS:
"Epson recommends allowing the CD to dry for at least 24 hours to prevent any smearing of the ink. Not all printable discs are the same, I much prefer the white-sided ones to the silver ones, they have better color reproduction. You can only print on those discs that are specifically manufactured as "ink jet printable" discs, regular CD discs cannot be used. Even when fully dried, the ink can be smeared if handled with wet fingers. The R800's pigment ink is more resistant to smearing than the Stylus 960 with its dye inks but it still isn't permanent. When printing on the silver-surface discs the color saturation is only about 50% maximum even with the driver set to darkest printed colors possible."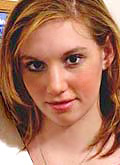 Click link to Find Out in BRAIN MUSIC STORE
NEXT SECTION "Canon Printer Maintenance and the Dreaded Waste Tank Full Solution" CLICK THIS
http://www.neilslade.comand Inkjet Stuff Home
Off to: The Amazing Brain Music Adventure