eRfie and ChlOe PHOTOS
Introducing a new family member- Fergus!
Fergus (we think around six) is a very brave and affectionate little Westie having survived a bobcat attack in Missouri, and was adopted by
Shelia Slade from Colorado's Westie Rescue Network.org on July 11, 2011 and now makes his home in the relative Nirvana of her home and care! Welcome!
(Shown above with Julia Lu)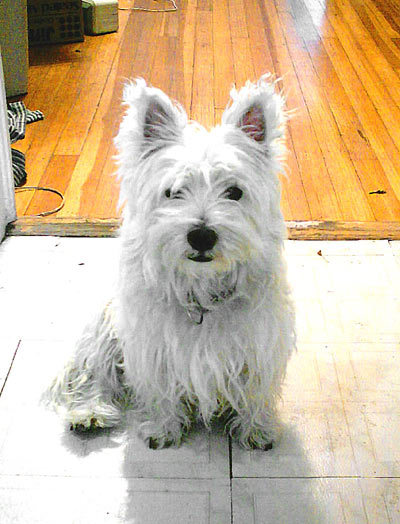 Chloe
Erfie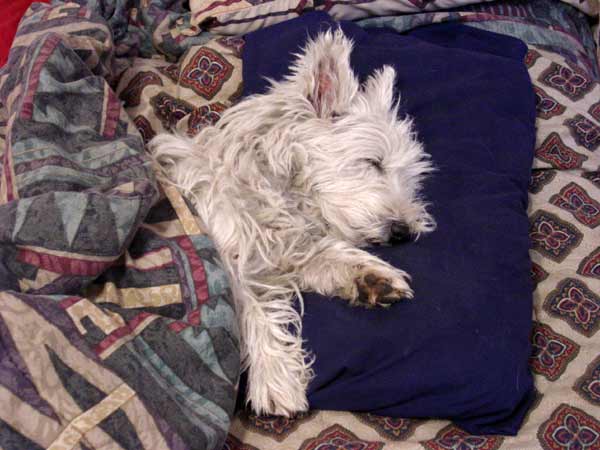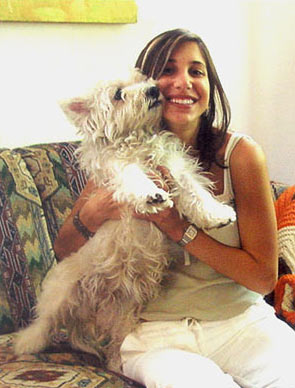 (Above-- I did NOT set this photo up, including the toy dog- just went in the bedroom and found this scene...)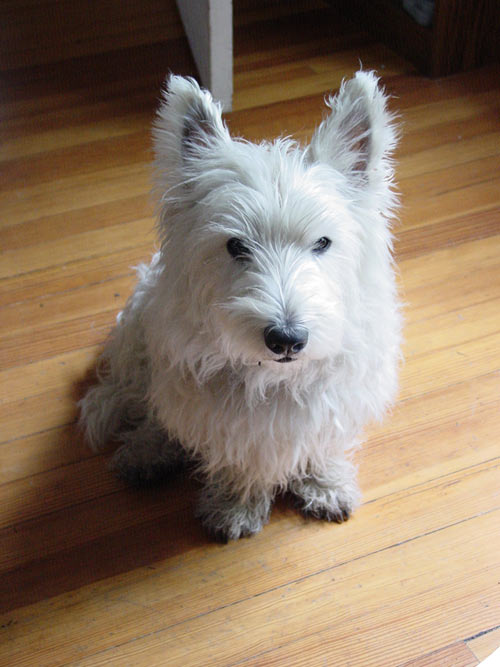 (Above-- smarter than Einstein...)
(Below, at Das Fog Coffee Shop)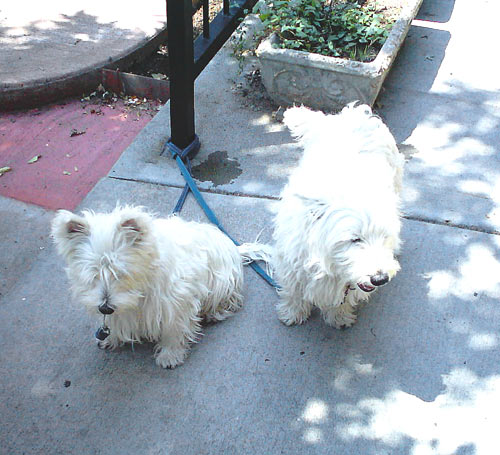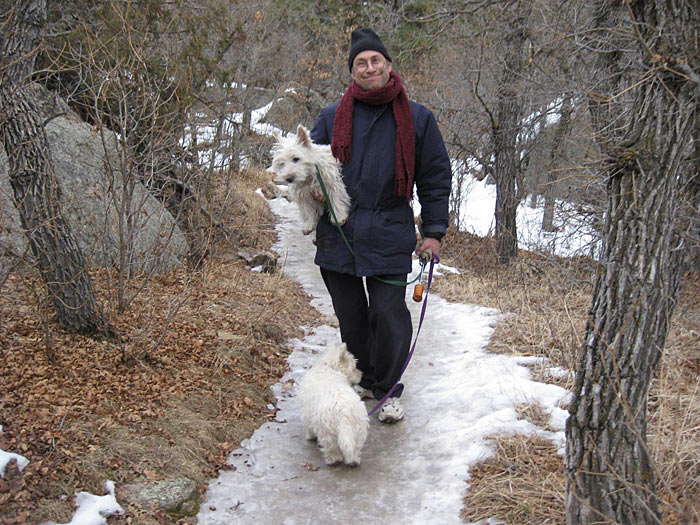 Below- Willo, Tammy, Erfie and Chloe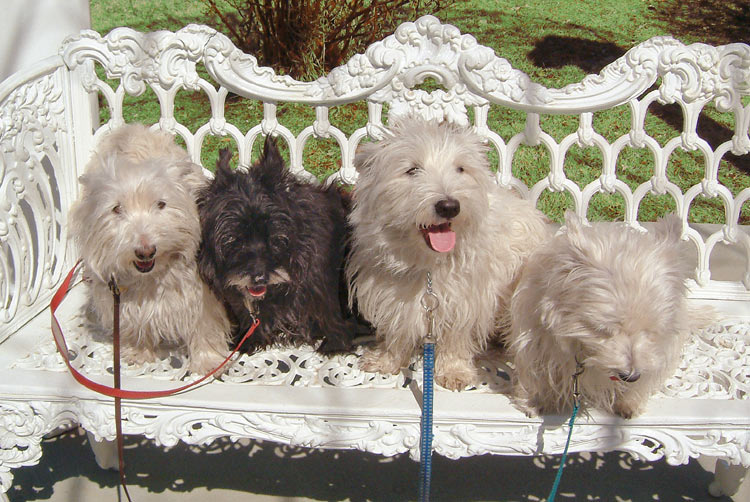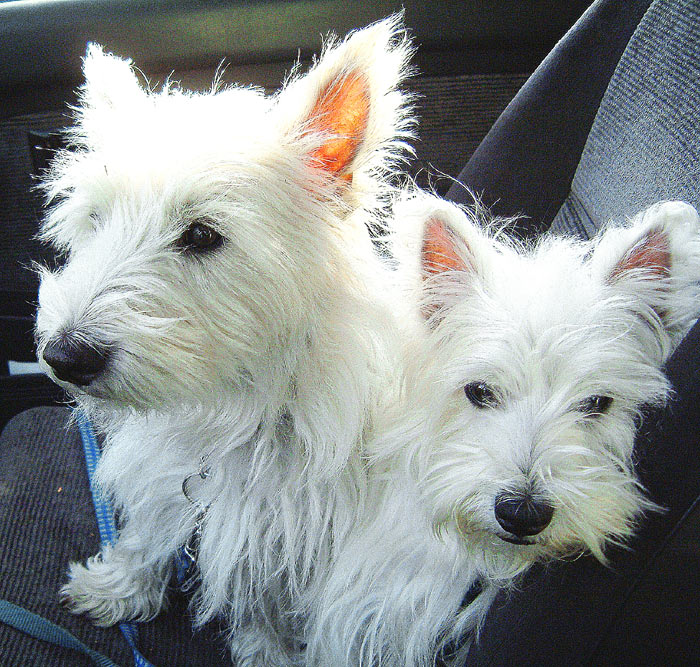 (Below- Coming Attractions...reunited...)
Be nice to your dog, always.
Below: The Original "Erfie" with Tony, from when I was six, and from whom
Erfie was named- (or maybe it was the other way around in backwards time).
Mom took me to the Asbury Park, N.J. Boardwalk, where I won Erfie in a spinning wheel number pick game. Afterwards, we went to celebrate with a special lunch- I'll never forget that day-
I had the best open faced turkey sandwich of my life.