Neil Slade has produced 11 albums of original music, as well as having 10 books published on creativity, and brain behavior science, including The Frontal Lobes Supercharge, being translated and published by Rowohlt Verlag, a major European publisher of Pulitzer Prize winning authors. His web site, The Amazing Brain Music Adventure www.BrainRadar.com has had over 15 million unique web site visits. His Youtube page Neil Slade's Youtube Channel has over 90 videos and more than 7 million views.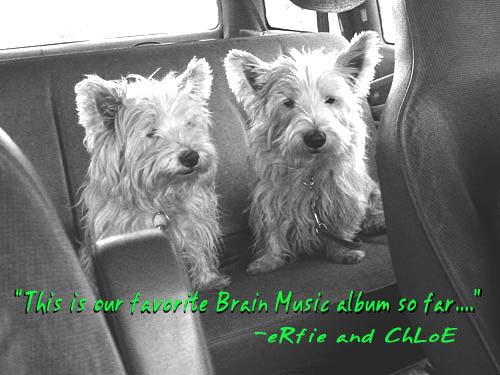 His jazz career began decades ago, often teaming up at jam sessions with now legendary artists Bill Frisell and Bobby Rangel. He has given hundreds of concert, radio, and television performances and has also produced and directed two feature length films, and done video work for the Icelandic singer Bjork.
Chuck Schneider has toured with Stan Getz, and continued regularly backing up such major jazz and pop performers such as Mel Torme, Vicki Carr, Nancy Wilson, and was a regular musical clinician at legendary trumpeter Clark Terry's jazz clinics and was picked to tour Europe with Terry's big band. For years, he taught at the University of Colorado at Denver as combo director, jazz theory, and improvisation instructor. He remains one of the regions top choices for sessions and is a "first call" musicians for most band leaders in the area.
Mark Foster, who has a masters degree in percussion from the University of Indiana, went on to play with the Denver and Colorado Symphony orchestras, The Colorado Ballet Orchestra, and The Colorado Opera, as well as became a regular percussion player for most visiting national touring Broadway shows coming through Denver. He additionally joined the percussion faculty at Metropolitan State University Music School, where he continues to teach.
John Thornburg has been a professional bassist for over 40 years performing in concerts, clubs, recording sessions and theatrical shows as a sideman and a band leader and music educator carrying his family's heritage- his father played bass and trombone in the Stan Kenton Orchestra. John has performed with many including Jill Sobule, Bo Diddley and has performed with his own groups at five Telluride Jazz Festivals. In 1980, his composition Open Up Your Heart was performed by Ester Satterfield on the David Letterman show.
Gannon Kashiwa has run his own music studio and production facility for decades, also continuing as a highly respected expert audio engineer, musician, composer, sound designer and equipment inventor. Currently, he's also Senior Product Manager with Universal Audio, one of the world's top manufacturer of high end professional audio equipment.